Looking to fix yourself up with some natural hair dreadlocks styles? We got you.
Dreadlocks can be an awesome protective hairstyle for your hair, most referred to this hairstyle as locs or dreads, dreadlocks are ropelike strands of hair formed by matting or braiding hair, it requires professional tough to give it a neat and tidy look and it's important to learn how to maintain it.
When natural hair is made into dreads, it grows at a rapid rate.
Another important role dreadlocks play in natural hair is keeping it strong, it preserves your natural hair moisture, preventing it from drying out and also there are many ways dreadlocks can be made and styled.
Want to limit how much you trim or comb your hair? We have curated 10 natural hair dreadlocks that are suitable for changing your look and protecting your hair from damages.
How do you start dreadlocks?
Developing dreadlocks requires a step by step process which is quite different from making your natural hair and this doesn't matter if you are planning to lock it your self at home or employ the help of a professional, there are many ways dreadlocks can be made as pertaining to the kind of dreadlock to be formed but below are some of the step by step process to start dreadlock.
Wash your hair with a residue-free clarifying shampoo and let it air dry
Section your hair into squares that are 1 inch by 1 inch, you can use a rubber band to hold the section while you section the rest.
After securing each section with a band, remove the rubber band and start teasing the hair towards your scalp, roll the dread between your palm if you do not want to use wax.
You can also rub your hair in a clockwise motion while washing
How do I maintain my dreadlocks?
Just like other forms of natural hair, dreadlocks need to be kept clean, a clean dreadlock locks better than a dirty one and keeps your hair and scalp healthy, maintaining should start at its first growth stage and as they continue to mature, they become tighter and smoother and requires less maintenance, here are a couple of steps for maintaining dreadlocks.
Wash your dreadlocks once every 2-4 days, this keeps it clean and removes build-ups
Get your hair warm by spraying it with wet warm water
Let the shampoo sit in your hair for 1-2 minutes on your scalp and dreadlock, this will ensure build up oil and dirt are thoroughly removed.
Squeeze the water out of your dreadlock after washing
Retwist your dreadlock when they start to loosen
Use a spray-on moisturizer to keep it shiny and smooth
Do a hot oil treatment 1-2 months to rehydrate your scalp
What are the benefits of having dreadlocks?
The greatest benefits of having dreadlock are it promote healthy hair, it preserves its natural moisture and also prevents it from drying out.
Top 10 Natural Hair Dreadlocks For 2020
We're proud to share with you our curated list of the most beautiful natural hair dreadlocks styles to consider in 2020 and beyond, these hairstyles will help protect your natural hair, help your natural hair grow faster and make you look good, every time and effortlessly.
1. Long Dreadlock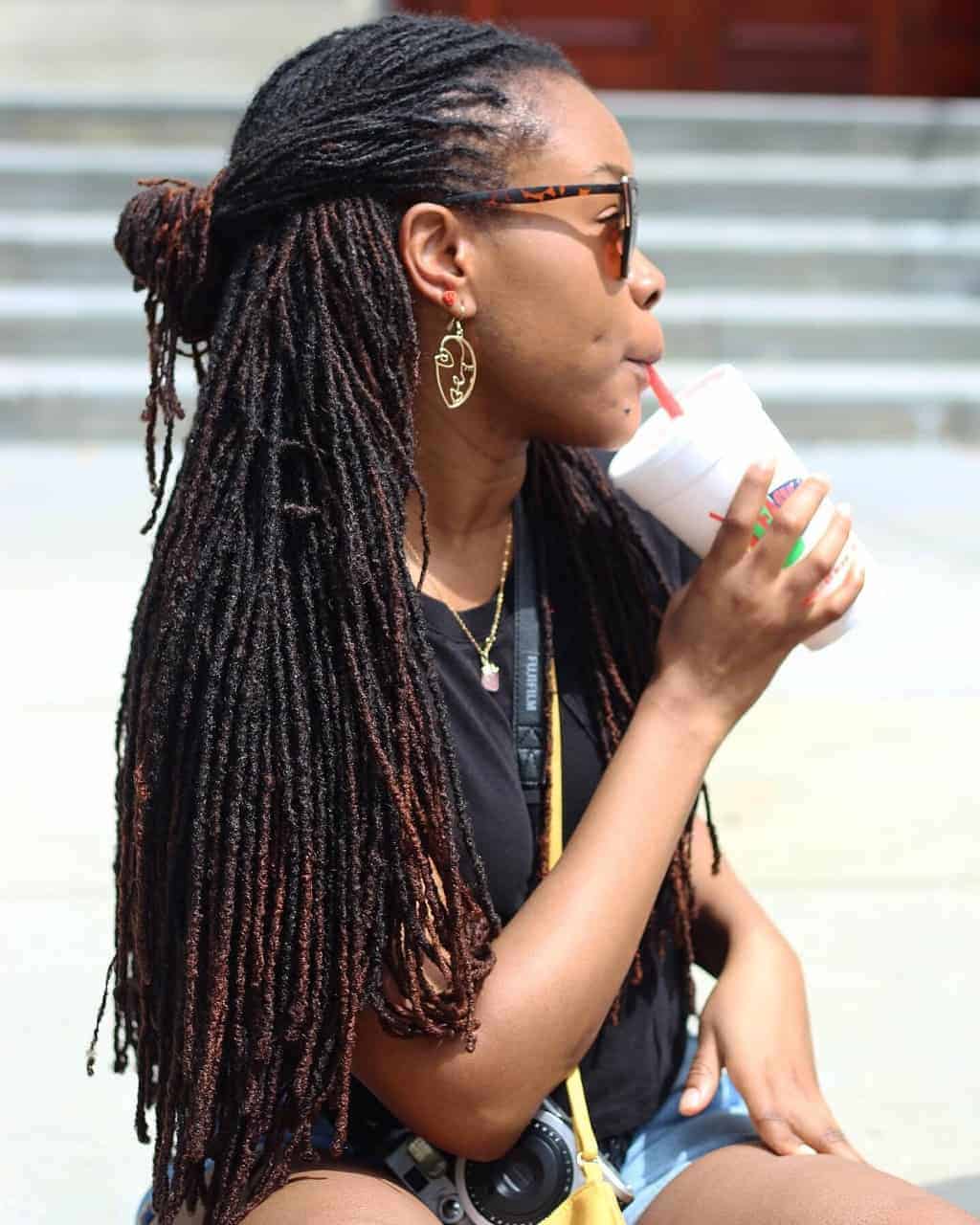 What to make with your long natural hair after growing it for such a long time? Dreadlock might be just the right hairstyle to enjoy with long hair and also if you are planning to transition to natural hair then dreadlocks are the best ways to keep your hair moisture locked. This is a lot similar to sister lock but it's not a permanent lock.
2. Traditional Loc
Traditional locs are mostly created through palm rolling or matting of medium to a large amount of hair, using a balm or wax, traditional dreadlocks are really gorgeous and you can easily dye your hair to any colour to make it even more attractive.
3. Short Dreadlock
Source: Vick Vanlian
A short dreadlock requires more maintenance as it needs to grow healthy and long, you can easily create dread on a short hair with a brush or a comb and it grows at a very fast pace if the right maintenance is done and there are lots of amazing ways a short dreadlock can be styled.
4. Bohemian Dreadlocks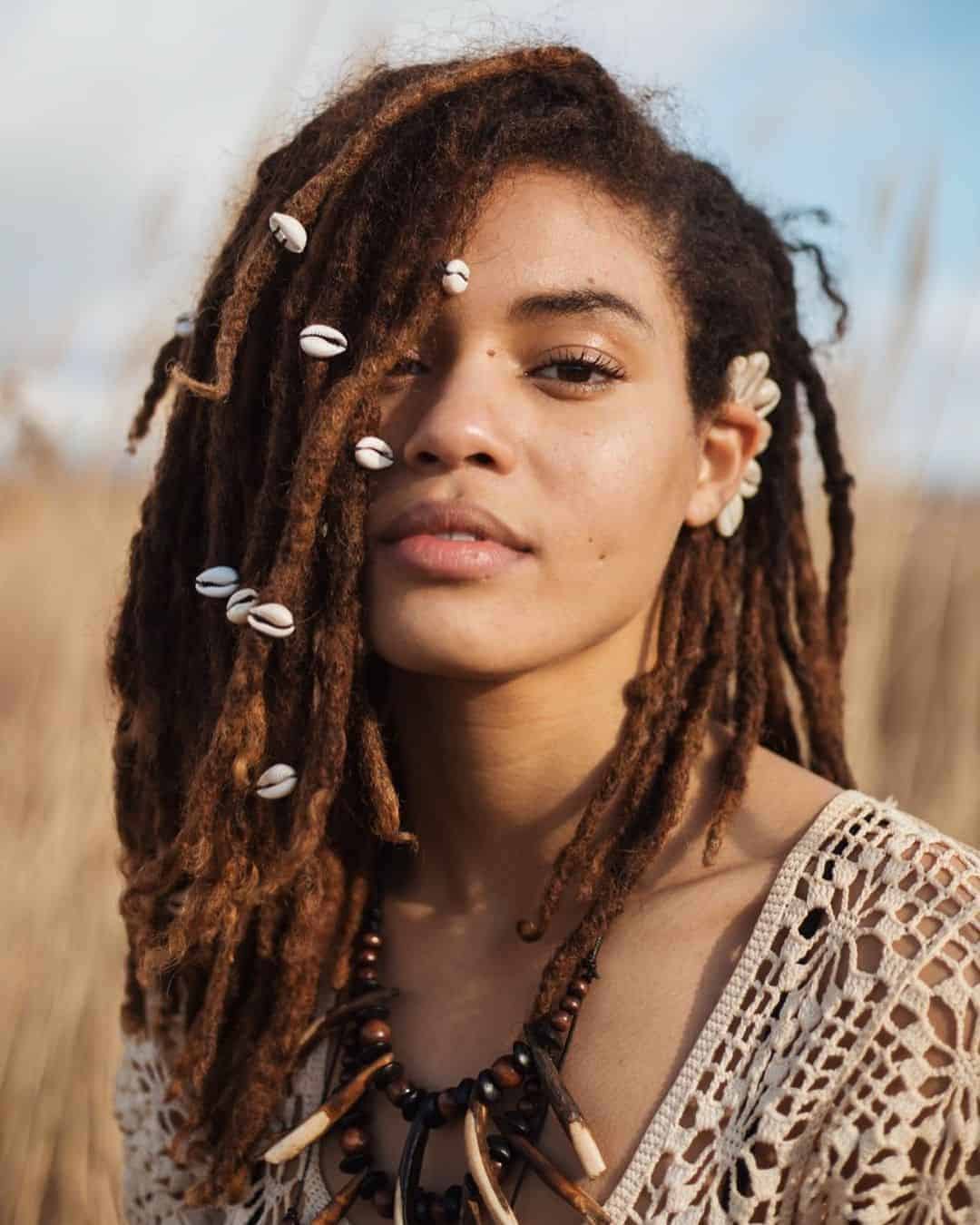 Bohemian dreadlocks are everything you want your dread to be, full thick and healthy, it can be done with any length of hair, short hair will grow out to form this look with time.
5. Rasta Dreads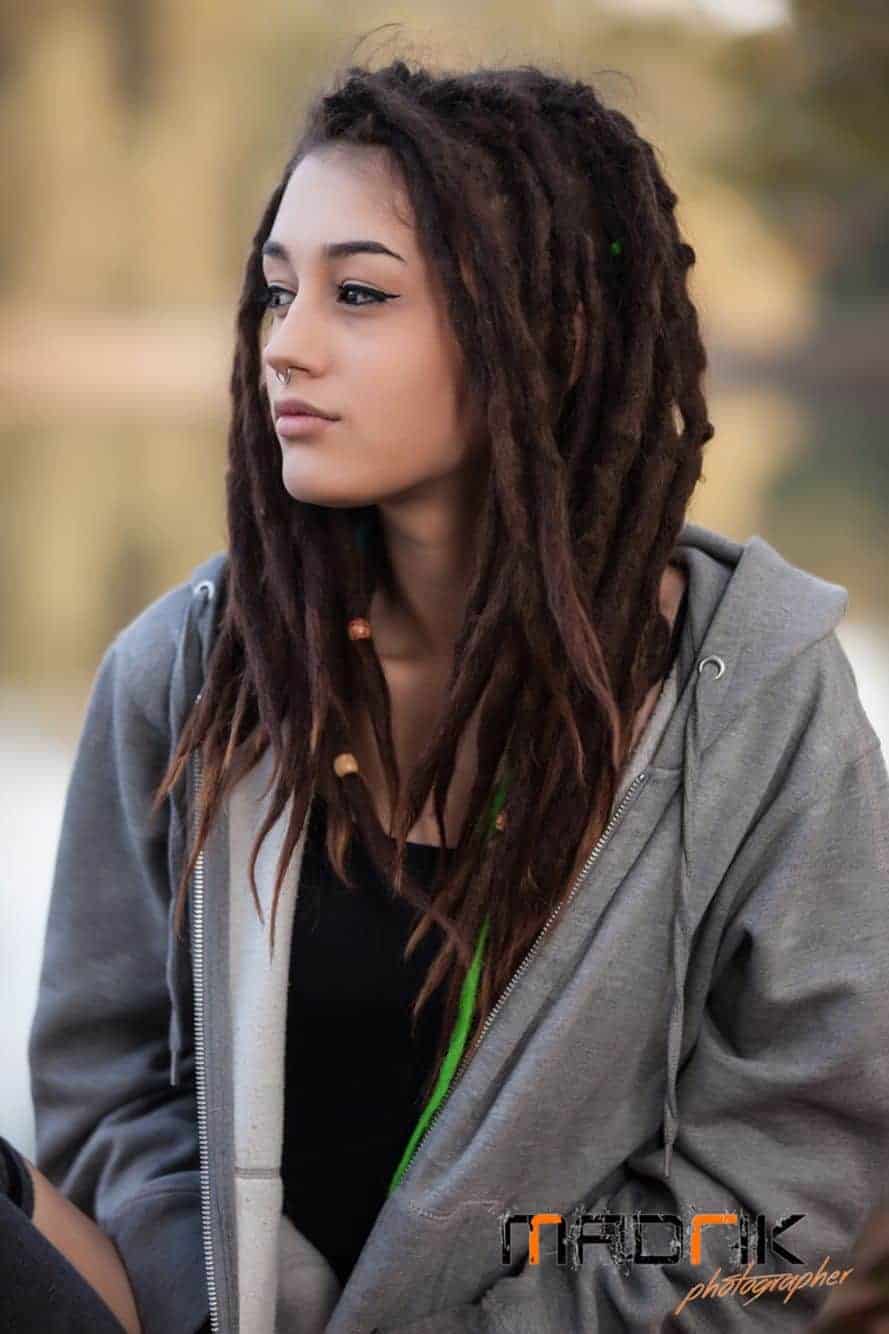 Rasta dread is another fascinating dreadlocks most ladies wonder if it's possible to get them on natural hair, this is popularly referred to as Rastafarians dreadlocks. This is usually done by growing out your natural hair first before coiling it into dreadlocks.
6. Faux Locs
Faux locs are another form of dreadlock you can't help but love, it can be done with any form of hair length too and taking care of it requires less effort. Faux locs now have lots of crochet extensions you can use if you do not want your natural hair locked.
7. Thick Dreadlock
A thick dreadlock will need full hair to make it look exotic, the length might not be really important with think but the thick fullness of natural hair adds more glam to it. Locking it is the same method as locking any dread.
8. Fish Bone Dread
Source: FineArtsBD
Fishbone dread needs patience and when made with natural hair, it helps keep it healthy and smooth, you can have it styled any way you want as it's lighter and thinner compared to a thick dreadlock.
9. Thick Locs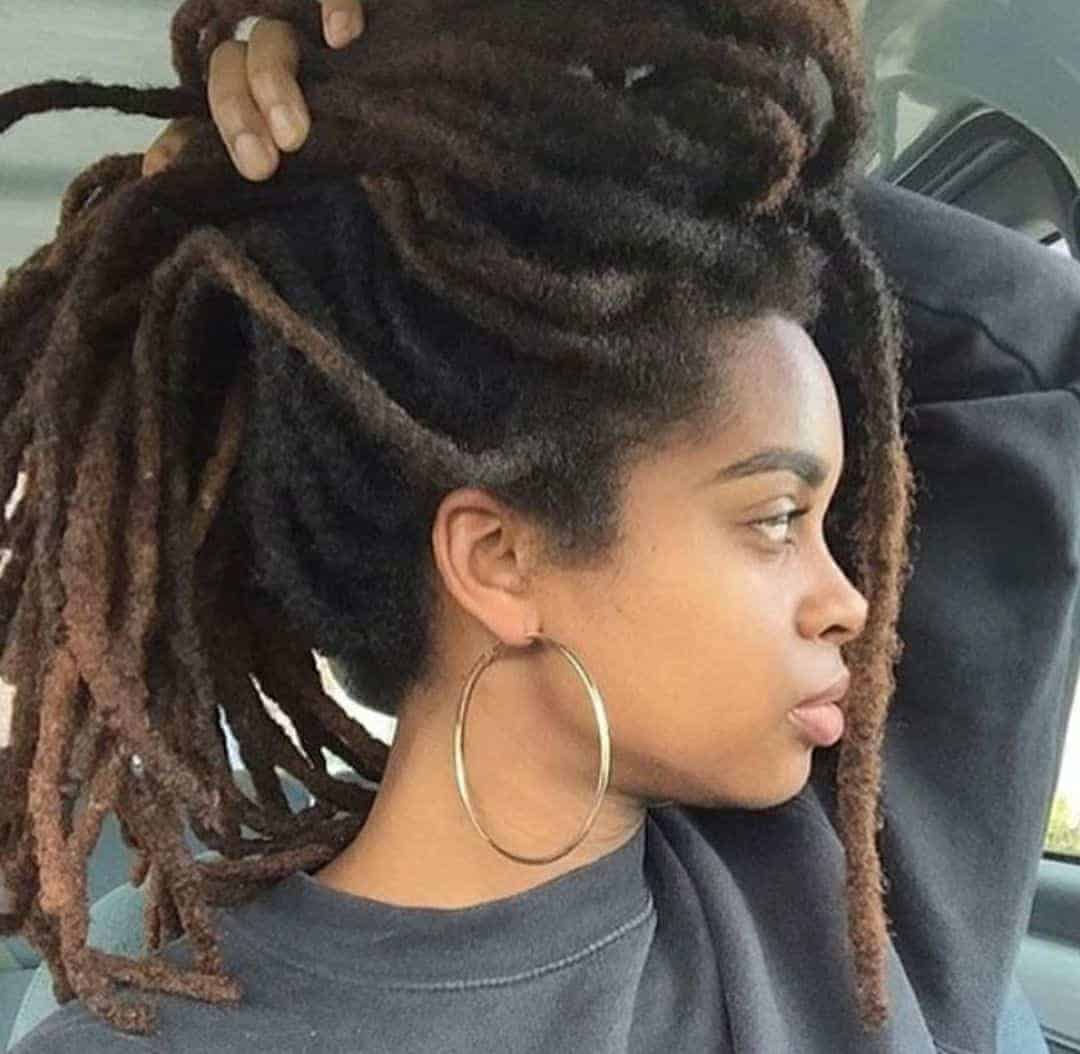 This is a lot similar to rasta dread but with a thicker and shorter length, it is quite a gorgeous form of dread for every natural hair babe to try, you can make it more interesting by adding colors to it at the edge.
10. Full-Form Locs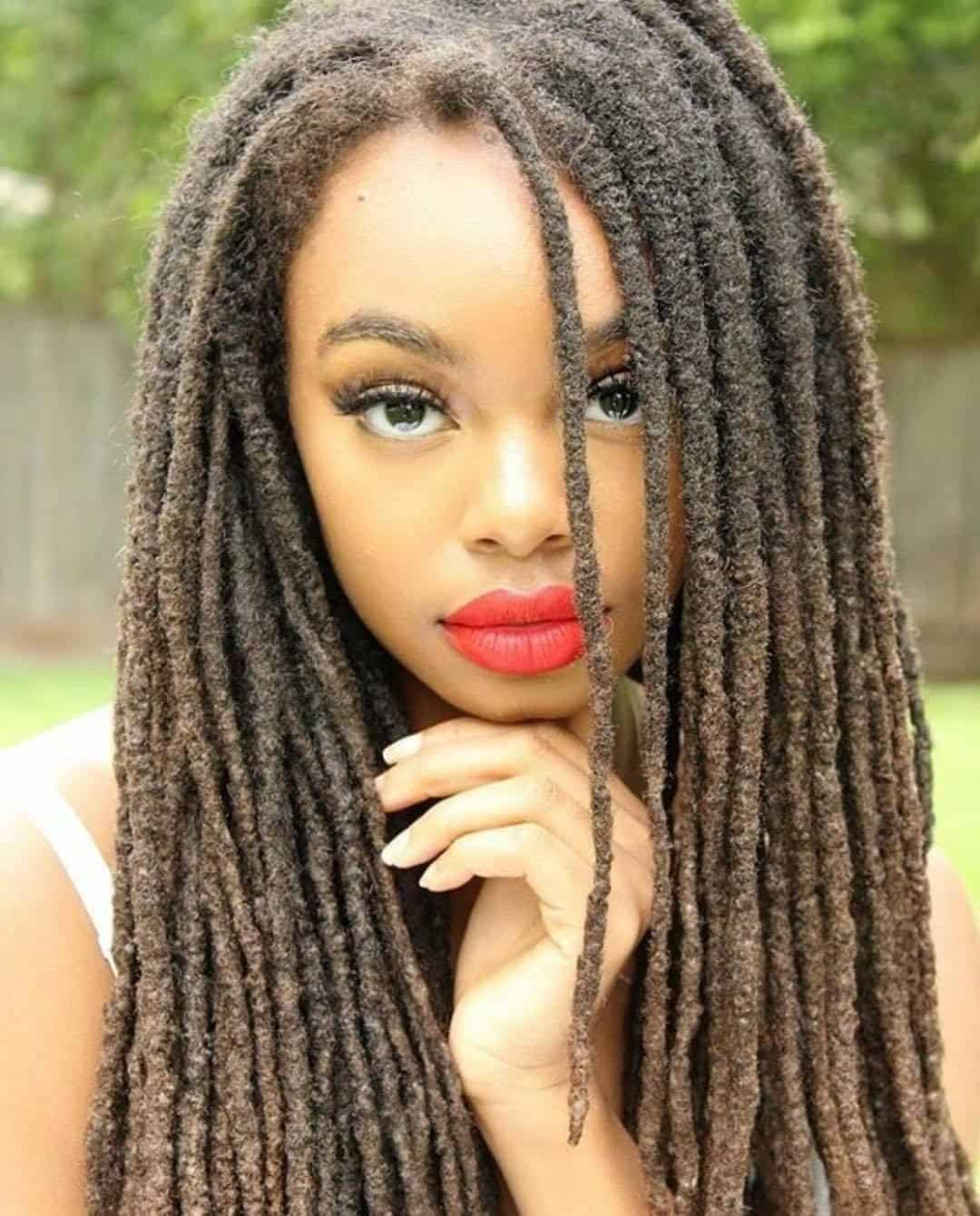 Full form locs are simply gorgeous but this has to be grown right from the edge with no rolling or wax adding, it forms naturally from your hair getting tangled. Full form locs are always very fascinating and this is one dreadlock you need to try on natural hair.
---
Most women stay away from dreadlocks due to how long it takes for it to form and grow however there are ways you can get your stylist to braid dreadlocks into your hair and the types of dreadlocks listed above show you can have your dreadlock made with your long natural hair.
Dreadlock is a unique hairstyle that has been around since forever and it is still going strong as a popular style choice.
Read more on natural hair hairstyles: