Ankara kimono jacket is that fashion piece every fashionista needs to have. This is the perfect way to layer your outfit without looking too dramatic. You will be surprised to know they are so many ways your designer can style a kimono jacket for you. Over the years Ankara has become that African fabric we need to have in our wardrobe and gone are the days, they are mainly used in sewing traditional attire.
Kimono jackets and dresses are great fashion styles, and you can rock them to practically any occasion. They are also very comfortable to wear and all you need is to layer them over your outfit.
You can go for the long sleeves kimono if the weather is a bit cold and there is also the sleeveless kimono if the weather is hot. So to hop on the kimono trend, we have rounded up 30 Ankara kimono jackets and dresses for you.
1. Stylish Long Kimono Jacket Gown
Kimono dresses and jackets are fast becoming the new fashionable way to rock Ankara fabric. This Ankara dress jacket has been around for quite a while and designers have continued to make it look more fascinating. This kimono style is fitting for weddings or anniversary.
2. Short Kimono Robe
Go for the short ones if you are trying to go for sexy and interesting. This is a really cute kimono style and perfect to replace your blazer to work on a Friday. This can go with a gown as well.
3. Average Cap Sleeve Gown
If you are tired of the usual kimono jacket then the dress is just as fancy. This is another exciting kimono dress you can rock to a wedding. You can't go wrong with a stunning piece like this.
4. Maxi Kimono With Bell Sleeves
Maxi kimono are simply gorgeous and lovely. One of the benefits of maxi kimono is that they are very comfortable, and you can have it paired over a gown or jean and top.
5. Ankara Dress And Kimono Jacket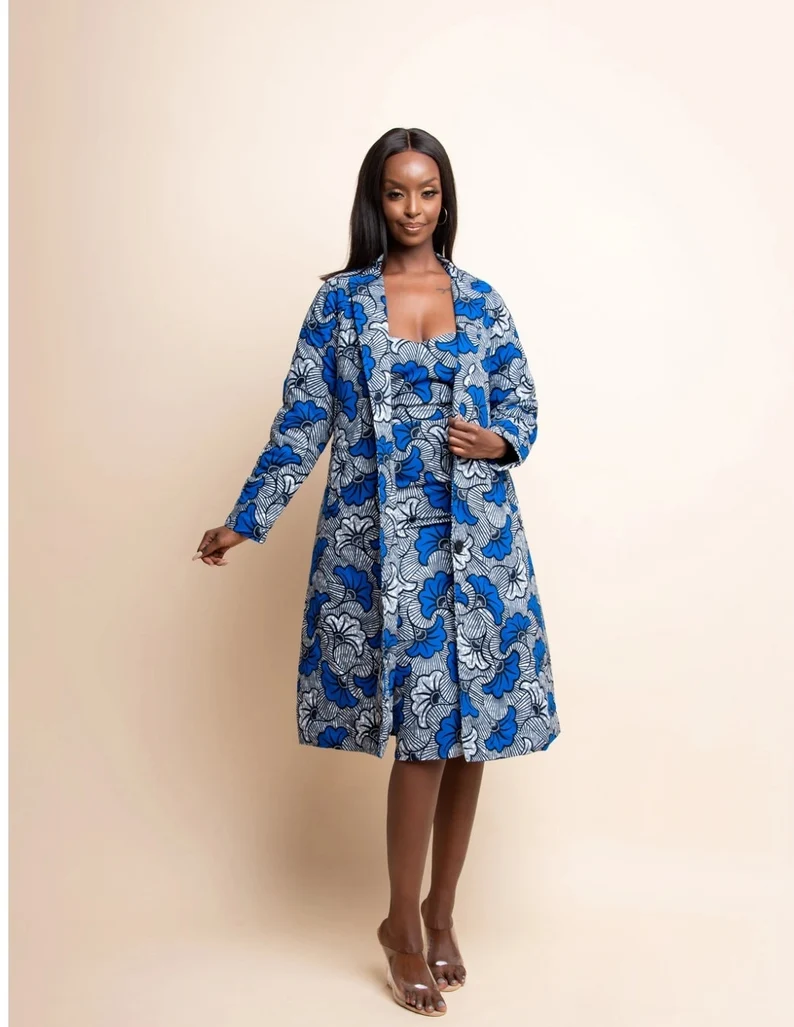 Try something even more elegant as Ankara dress and kimono. This is really stylish and tend to stand out on any occasion.
6. Tribal Kimono
This tribal kimono not only look beautiful, but it is also very comfortable. Just what you need to add to your Ankara style wardrobe.
7. Blazer Ankara Kimono With Pant Trouser
Keep it simple and exciting with this style.
8. Kimono Ankara Blouse
If you like Ankara print and blouse but want something that stands out then here is one you should go for.
9. Chic Short Sleeve Kimono Jacket
Here is another cool style that will work for Friday at the office.
10. Layer Kimono Jacket With Poet Sleeve
Bold and fancy is another way you can rock your kimono. This combination should have you loving kimono if you don't already.
11. Classy Sleeveless Ankara Kimono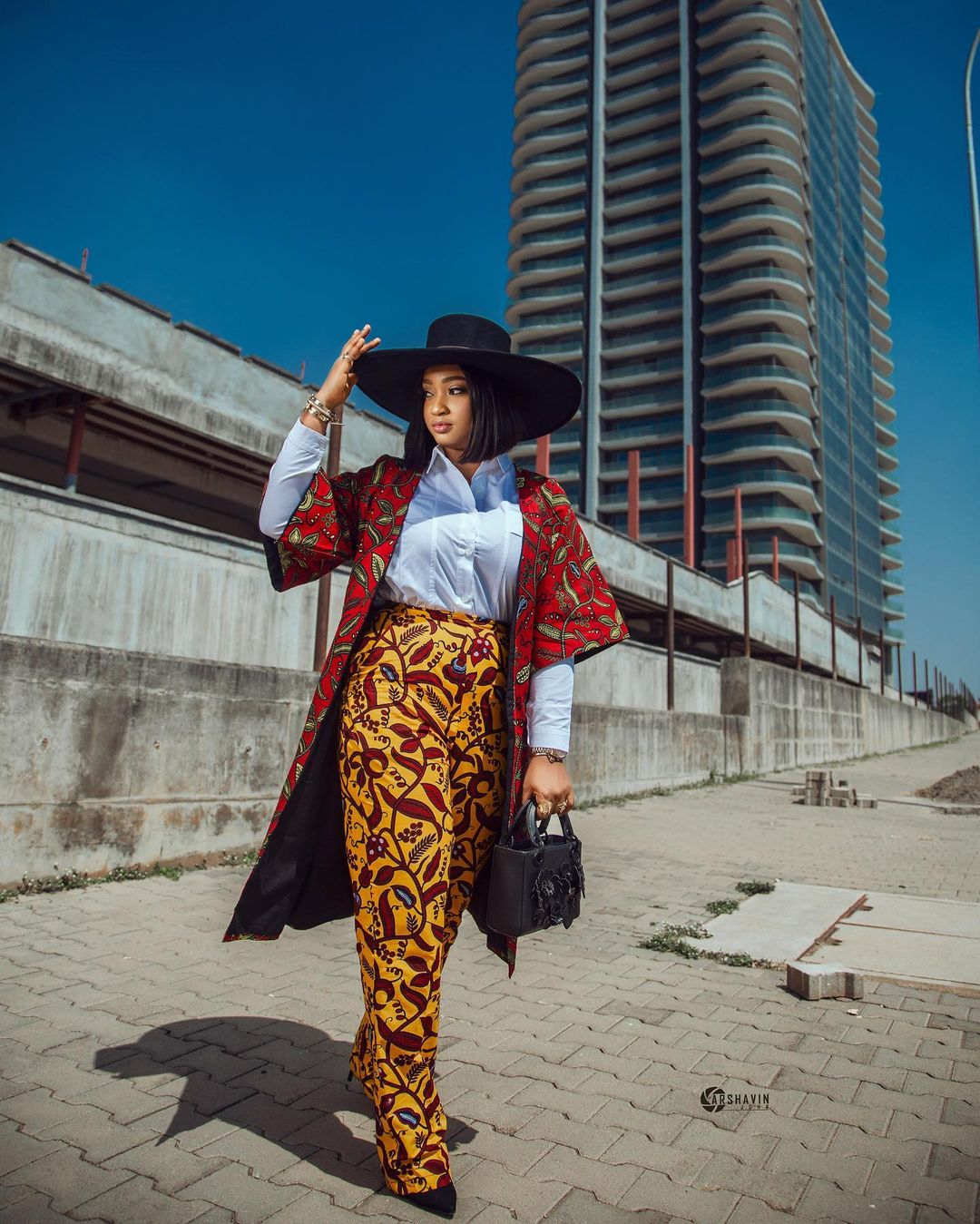 Ankara kimono style allows you to look classy on a budget. There is nothing overly too much about this outfit but it tends to make any kind of outfit look classy and perfect for any occasion. This is a look you can rock to the office or formal event.
12. Short Ankara Kimono Dress
Every lady needs to have an Ankara kimono dress in her wardrobe. It is exotic and quite comfortable as well. The Ankara kimono dress can also be styled with denim for convenience as most people find it less reserved.
13. Oversized Kimono Jacket
A kimono jacket is very similar to a kimono dress but in this case, it is more comfortable and reserved. This is usually worn over a pair of pants or jean trousers.
14. Kimono Jacket With Pockets
This is also called a shirt dress but the open front is definitely what gives it away as a kimono. It is simple and exciting to wear over pants trousers. They are great for a casual day out or weddings.
15. Stylish Kimono
This is the fun part of a kimono, keeping it simple and cute. This could only be rocked as a jacket over a long sleeve blouse.
16. Faux Kimono
A faux kimono is often attached to the dress. This is one of the trendiest ways to wear kimono, you can have it as a faux detached kimono or attached, depending on your preference.
17. Kimono Jacket With Bell Sleeve
Bell sleeves and kimono seem to be going hand in hand when it comes to Ankara styles. So having it all together in one Ankara style is fascinating.
18. Custom Kimono Jacket
Keep them staring and asking who is your style inspo with custom kimono.
19. Blazer Kimono
Blazer kimono might not be much different from the regular shirt blazer but it allows you to stand out effortlessly.
20. Kimono Shirt
Kimono shirts are going to be around for quite a while and we agree with that.
21. Latest Kimono Style
Here is the latest kimono style. This must have been loved for its simplicity or we think it's the layered sleeve that made it stand out. Regardless, it is one kimono style we hope to see more of.
22. Simple Kimono Dress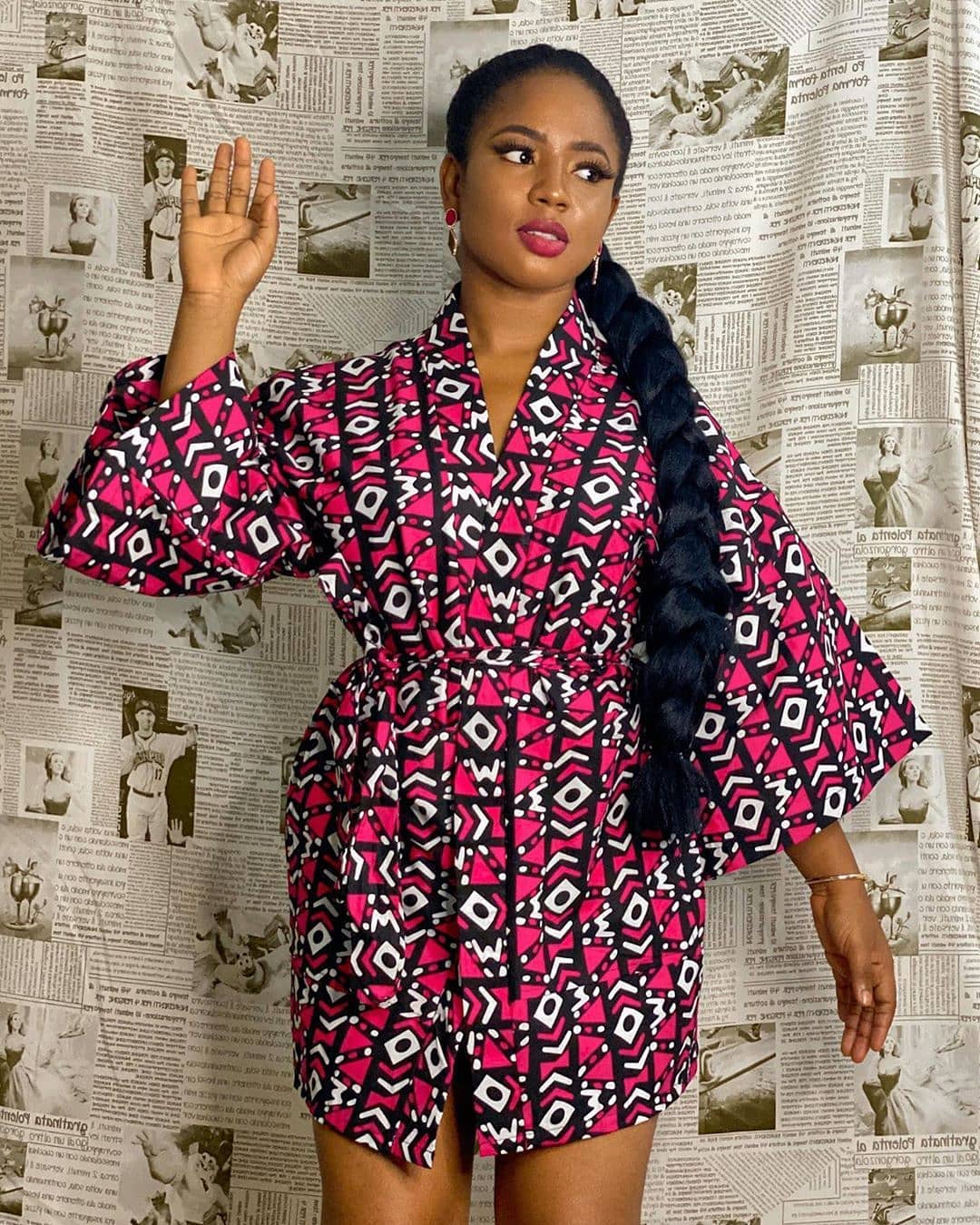 If simple is the theme then here is the kimono dress you would want to be caught in.
23. Long Kimono With Short Cap Sleeve
Long kimono are also called cape due to the long flowy style it provides. The sleeveless trend is a new addition to the Ankara kimono and it's surely very lovely.
24. Long Kimono Design
So, we are still on the subject of long kimono styles but this time we have it with long sleeves to make it an equal option.
25. Blazer Kimono Jacket
We all already agree kimono blazer jackets is off to setting trends.
26. Round Neck Kimono
This is another way to rock long kimono. Long sleeve or short sleeve, all you need to keep in mind with this kimono style is the straight shirt-like design.
27. Simple Cap Sleeve Kimono
This is a kimono style with the average cap sleeve if you can't pick between a long sleeve and a short sleeve.
28. Suit Kimono Design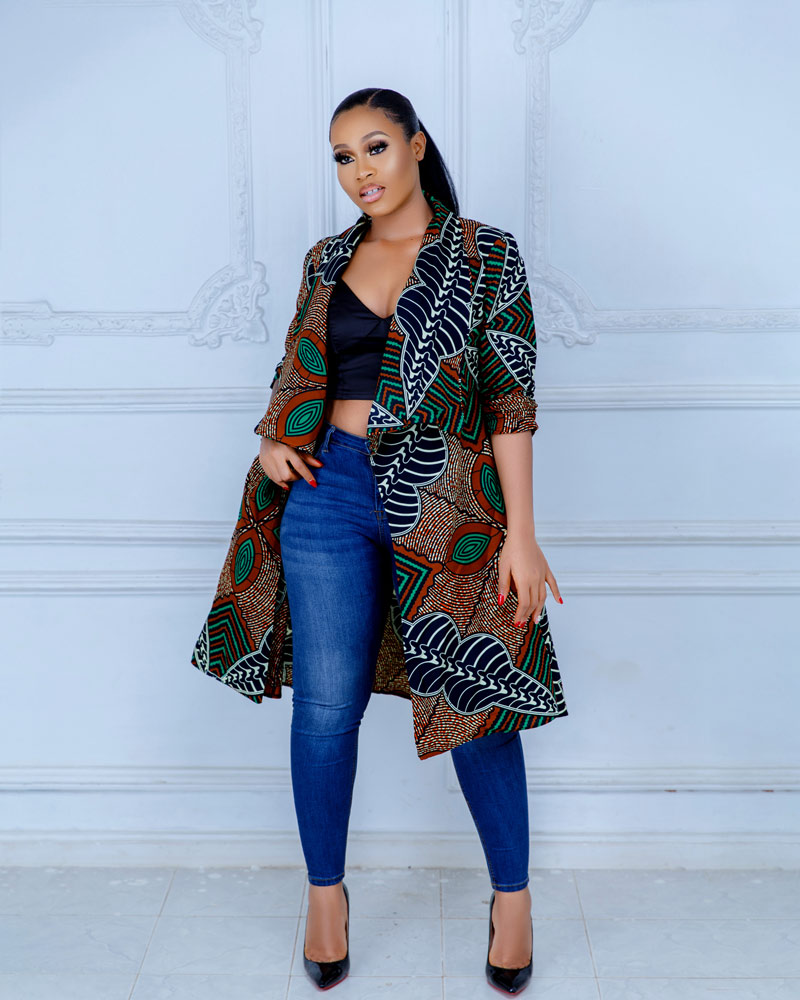 We say yes to trying this kimono style and we are guessing you are doing the same as well. It is simply beautiful and it's a kimono style we have no doubt it will be in trend for a very long time.
29. Kimon Style With Belt
If you like it flowy but want to keep it out of the way? Put a robe belt on it and you are good to go.
30. Ankara Kimono Cape Jacket
Kimono Ankara fashion archive is so big, there is just no way you won't find a style for yourself. This kimono style is often popular in cold weather. It is perfect for layering up your outfits and keeping yourself warm while you have fun outdoor.
In Conclusion
Kimono styles might have originated from Japan, but it's become an interesting fashion piece that stylists and designers continue to get creative with it using Ankara fabric. Ankara kimono is one of the most popular way's kimono is worn in Africa and kimono is a style every woman should have in her wardrobe.
Read more on Ankara styles: