2. The Plank
Plank is a core strengthening exercise that stretches and exercises your stomach muscles, along with increasing the strength of your arms and legs.
Also, planking gives your whole body a general workout.
Lie down flat on your belly on a full-length exercise mat.
Raise your upper body, placing your weight on your forearms and knees.
Lift your knees one at a time, shifting your entire weight to your toes.
Ensure your body forms a straight line.
Inhale deeply and hold your position for at least 30 seconds.
Exhale as you lower your knees and return to the starting position.
Repeat this exercise once daily.
Importantly work on your stamina until you can hold your plank position for at least 2 minutes at a time and visibly flatten belly.
3. Bicycle Exercise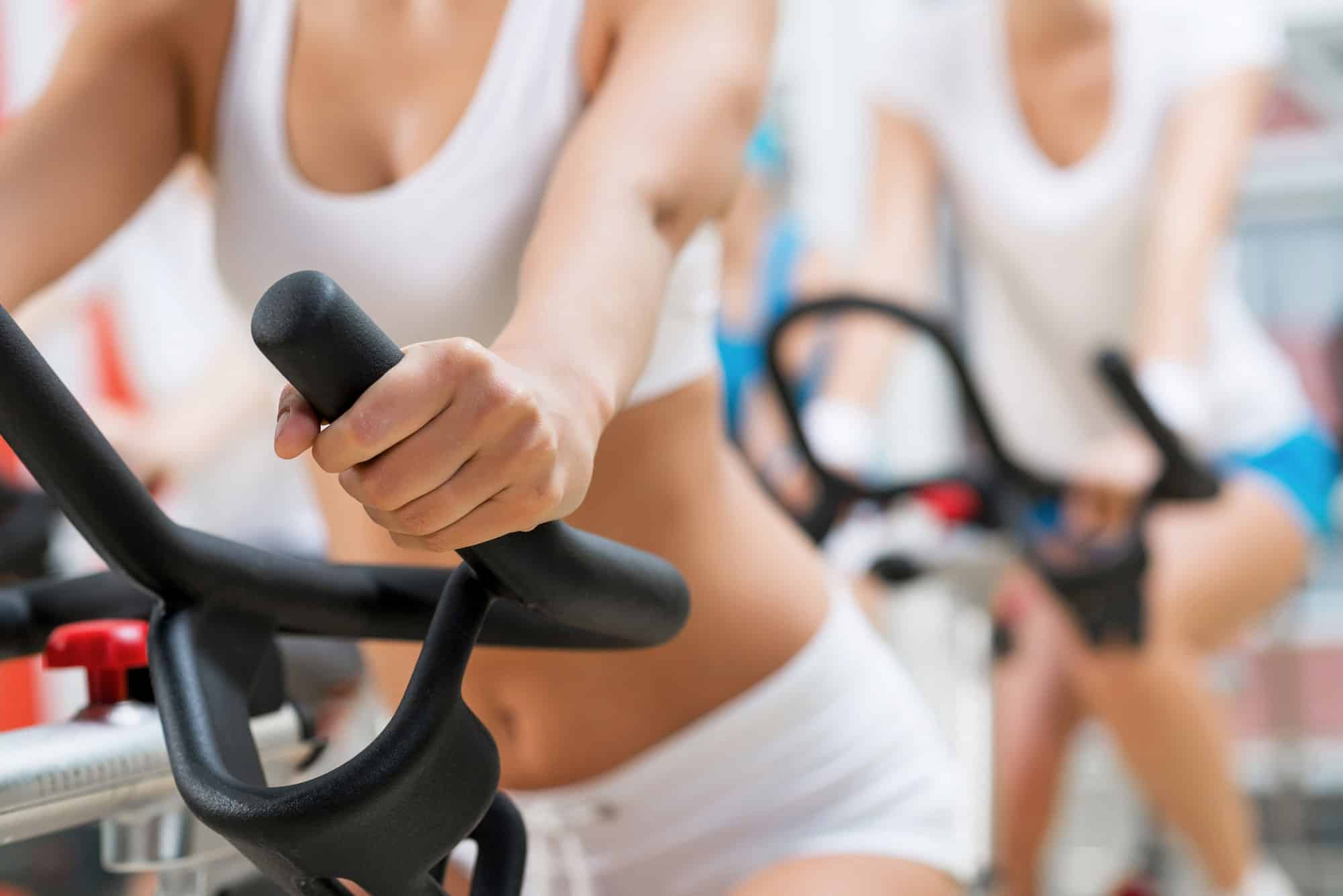 Cycling is an effective form of exercise that helps build lean muscles and improve strength, cardio capacity, and endurance.
It also helps you get rid of excess fat from your belly area.
To perform this exercise, basically, you don't need a bicycle. Just do lying down bicycle exercise.
Watch Us On YouTube
Lie flat with your back on the floor or a mat and keep your hands on either side of your head or behind your head.
Lift your two legs off the ground, bending them, at your knees so they are at a 90-degree angle.
Now, you are set, pull your right knee close to your chest, keeping your left leg out.
In that same manner, put your right leg out and bring your left knee close to your chest.
Keep rotating your legs as if you are riding a bicycle.
Repeat this for about 10 to 12 times for the two legs and for 2 consecutive sets, or more depending on your endurance.
Do this 3 to 4 times to see visible improvement in your belly fat.