Dandruff can be a really annoying hair inflammation you do not want to be coupled with the itching and flakiness can put you in a really foul mood towards your hair, organic treatment sometimes doesn't offer the kind of relieve you want and that's why we recommend natural home remedy to help get rid of it, home remedies contain more of the vital nutrient your hair needs to thrive after getting rid of the flakiness and itching.
The dermatologist also approved more of home remedies in treating scalp irritations and doing this would save you a trip to the dermatologist in treating dandruff.
It can take a couple of months to clear all signs of dandruff and knowing how to carefully maintain your hair during the waiting is important, home remedies offer that and below is what you need to know to get rid of dandruff.
What Causes Dandruff?
There are several reasons why you may have dandruff and the cause is vital, this will help you know how to attend to the symptoms and watch out for those reasons (1).  Dandruff involves flakiness of skin that collects in the hair, pinpointing the exact cause of a flaky scalp can be difficult but here are some reasons we have carefully narrowed down for you.
Irritated and oily skin, a condition is also known as seborrheic dermatitis, a serious form of dandruff.
Not shampooing enough which can irritate the scalp and cause skin cell to accumulate which causes itching and flakiness
Sensitivity to organic hair products
A yeast-like fungus that feeds on hair scalp oils, which dehydrates it and leaves it open to flakiness
Skin conditions like psoriasis and eczema
Is It Bad To Scratch Or Scrape Off Dandruff?
Scratching dandruff is definitely not a good idea, scraping at it is even more damaging to the hair growth and scalp, scraping and scratching won't eliminate dandruff, only worsen the condition, in a case where seborrheic dermatitis is the condition, you would only end up turning the scalp into a red sore wound (2)
If the itching is so severe, avoid the urge to scratch and scrape at in and instead get yourself a doctor post-haste, this can be a serious case of dandruff and scraping away will only expose the skin to infection.
Does Brushing Help Dandruff?
Brushing is actually very good for your hair and rather than scrape at you dandruff, you can gently brush out the hair to ease itching, regular brushing helps to evenly distribute your sebum and hair oil which reduces itchiness and flakiness (3). Brushing won't cure dandruff but it can temporarily reduce the flakiness and irritation.
Brushing also helps pick up pieces of build-up, cleaning skin or dirt from the hair, for long thick or dry hair ensures to use a wide bristled brush to avoid breakage and help spread natural scalp oil.
Can Having Dandruff Cause Hair Loss?
Hair loss does have lots of causes but dandruff might not necessarily cause hair breakage as the irritation just causes hair to dry out and become itching but scratching it might also cause you to lose some strands of hair (4). Dandruff doesn't directly cause hair loss however scratching and scraping can lead to damages of the hair follicles which in turn leads to hair loss.
Should I Wash My Hair Every day If I Have Dandruff?
Dandruff is not as complicated as it seems apart from the flaky dry hair which constant washing has no effect on but it's best to limit it to once a week while treating or use more natural hydrating shampoo more to replenish lost nutrient.
Anti-dandruff shampoo is also best during the process but tries not to use more than 15 days consistently to avoid making your scalp more dry and irritated (5).
If you have severe dandruff, you should wash your hair less to avoid irritation and dehydrating the scalp and washing often might not let your beauty and hair treatment work properly but do not go a week without washing either.
11 Home Remedies For Getting Rid Of Dandruff
The dermatologist did point out some home remedies that act as hair care and also takes care of the scalp problem, here are 11 of those remedies.
1. Coconut Oil
Coconut oil has always be recommended as a natural home remedy for a lot of hair conditions but in the case of dandruff, it does not necessarily cure dandruff  directly but it helps to hydrate the scalp, moisturize the hair and scalp, which might eliminate the dryness and help evenly spread sebum to keep itching limited, it has been used for thousands of years and can still be trusted to work properly.
To make coconut oil more effective in getting rid of dandruff, steamed coconut oil will stimulate the hair scalp properly, distribute evenly on your hair shaft and leave for some minute before washing off thoroughly (6).
2. Apple Cider Vinegar
Another home remedy with ancient history and 100 per cent result is apple cider vinegar, it contains acetic acid which has a biological effect on dandruff, it is actually used as a home remedy for lots of things and highly suggested for fast results (7). Drinking apple cider can also boost your hair nutrient.
3. Tea Tree Oil
Tea tree oil contains antioxidant properties that help stimulate blood within the scalp hence perfect for getting rid of dandruff, it revitalizes a dry and flaky scalp. Tea tree oil should not be used every day to avoid making the hair too oily and greasy (8).
4. Eat More Probiotics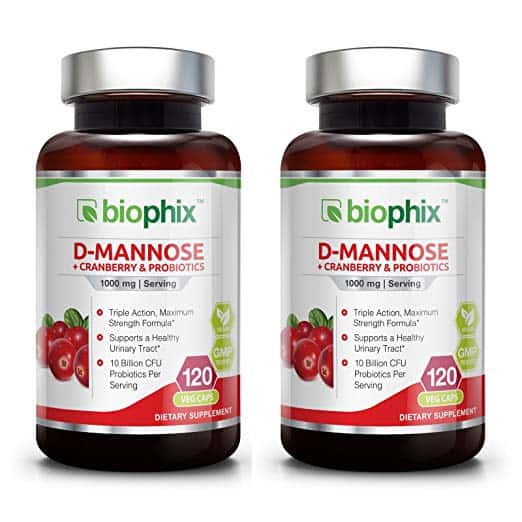 <
Probiotics help to enhance immune function which makes it viable for getting rid of dandruff, probiotics also helps to reduce the severity of dandruff, it is also termed a natural way to reduce dandruff on 56 per cent scale, dandruff can be difficult to clean out all at once hence the recommendation of eating probiotics to flush it all out (9).
Unrelated but check out these amazing probiotics for vaginal health.
5. Baking Soda
Dandruff can be difficult to get rid of but not with home remedies like a baking soda, it removes excess oil buildup and dirt from the hair and scalp, nourishes it as well (10). Baking soda does not get rid of dandruff but would help fight the fungus responsible for dandruff.
6. Aloe Vera
Aloe vera is an excellent source of antioxidant that can get rid of dandruff naturally, also vera can also help reduce inflammation, it also contains anti-bacterial properties which, you can use aloe vera before or after you shampoo your, gently apply the gel to your hair, let it sit for 30 minutes to 1 hour before washing off preferable with anti-dandruff shampoo.
7. Onion Juice
If the bad odour from onion can be ignored, using as a treatment in getting rid of dandruff is a very commendable idea, not only are the antioxidants contained in it strong enough to eliminate dandruff but it can contribute towards a healthy thick hair (11). To get rid of the bad odour, you should mix with lemon juice which also provides a natural remedy to scalp inflammation.
8. Lemongrass Oil
Lemongrass oil has antimicrobial and anti-inflammatory properties which stimulate the hair scalp and locks in moisture as well, using lemongrass oil is also very simple and gives really fast result, most hair tonics are usually formulated with lemongrass, the study did show that one of the fastest and natural ways to get rid of dandruff is through use of lemongrass (12).
9. Garlic
This is a very ancient way of curing dandruff and highly potent too, it's anti-fungal properties makes it perfect for getting of dandruff and although it might have a similar effect on your hair like onions it gives no odour. Massage crushed garlic into your hair scalp, leave for 30 minutes and wash with a natural shampoo (13).
10. Olive Oil
Olive oil does not need an introduction, recognised as one of the most effective and used oil in hair and skin treatment, using olive oil also comes with no side effects, the antioxidants contained in olive oil ensures even distribution of oil and helps get rid of scalp dryness and flakiness, olive oil can be mixed with coconut oil for more hair benefits (14).
For extra conditioning, leave olive oil to sit in your hair and cover with a shower cap for an hour or more before washing.
11. Table Salt
A simple dandruff remedy that lies in your kitchen is table salt, it helps to get rid of dead skin cells that might have build up in your scalp, using salt is like exfoliating your scalp, it removes dry patches thereby making your scalp fresh and your hair glowing as new hair follicles take place. You can apply sea salt directly to your hair scalp and wash off after 30 minutes or soak in water to wash your hair with (15).
These remedies all listed above can also be used in getting rid of other hair conditions, they are also used to promote circulation within the scalp which aids the hair shaft and reduces breakage If symptoms of dandruff are severe then you should use a boar bristled brush on your hair to limit the itching.
Read more on hair care and itchy scalp treatment: