When it comes to Owanbe, looking our best is always the goal, irrespective of the day the occasion falls on. Owanbe has become a trendy occasion that comes up mostly on Saturdays and there's always this feeling of anticipation and a feeling of what to wear, the funniest part is some get all worked up just because of what to wear and how they'd look for the occasion.
Truth is as ladies we always love to be the eyes of every party, and that balls down to how we look from our hair to our outfit. some won't even mind looking more gorgeous than the celebrants. We have some Owanbe's that come with buying Aso Ebi, some Aso Ebi might be an issue when it comes to picking the right style.
We have compiled varieties of styles that will fit well on any Aso Ebi you get to buy or any of your clothing material you want to sew. We hope this helps you look great while you go for the style that will look best on you. Be sure you go for a catchy style as this will boost your confidence all while at the occasion.
1. Aso Oke Mixed With Sequence Lace
This combination indeed looks great, it's not the regular Owanbe outfit. It's the pleated sleeve for me. This looks perfect for your Owanbe.
2. Black Jumpsuit With Net Skin
This jumpsuit with sequence looks classy and chicky, the net skin giving it a more catch look with the lace design.
3. Turtle Neck With Cold Shoulder
There's always something about skin net when it's attached to styles, it brings out your shade and brightens it. This turtle neck with a cold shoulder looks lovely.
4. Sleeveless Gown With Padded Burst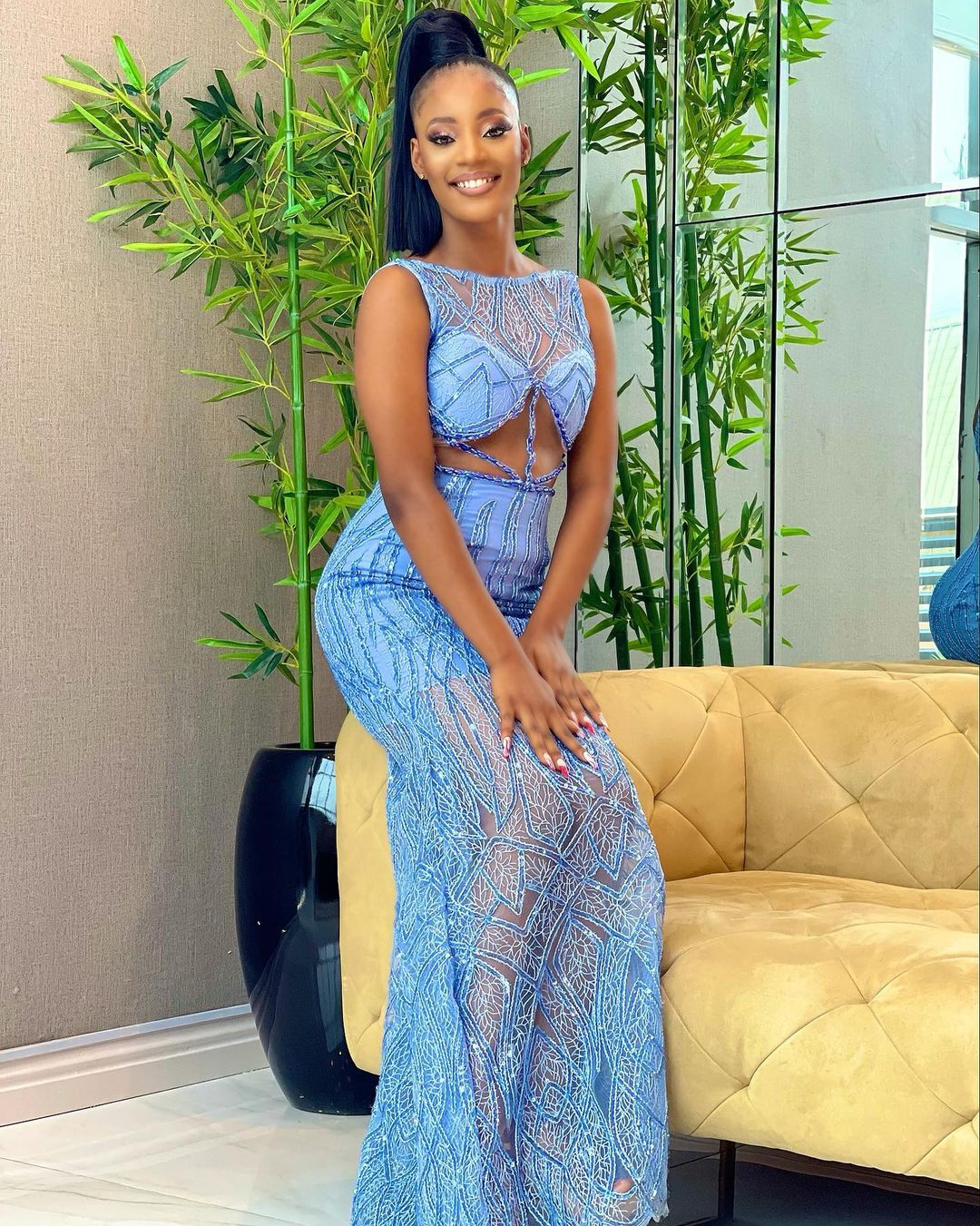 This sleeveless blue gown looks gorgeous with the padded burst. The revealing tummy adding more spice to the gown. This is perfect for anyone with a slim body.
5. Puffy Cold Shoulder Long Gown
Lovely gown with cold shoulder, the high puffy sleeve making it amazing. Spot the hair accessories that are adding a more cheeky look to the outfit.
6. One Strap Sleeve Gown
A long gown with one strap sleeve looks comfortable to be worn for any occasion. This straight gown is breathtaking,
7. Off-Shoulder Jumpsuit
Lace jumpsuit is not a regular one, most jumpsuit always comes in Ankara or light material. This lace jumpsuit is no doubt classy and beautiful.
8. Long Gown With Side Ways Strap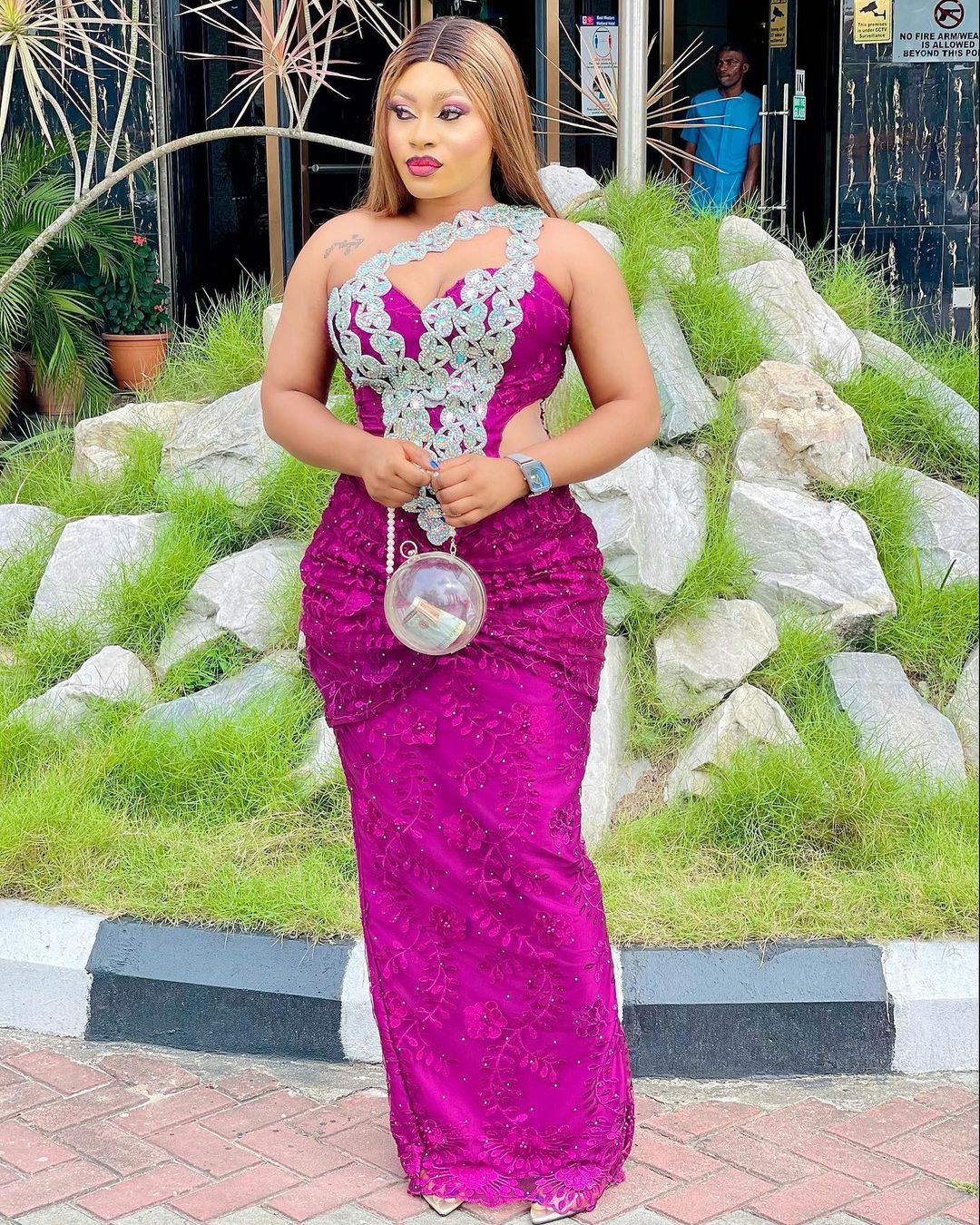 A pink gown with a one-sided lace sleeve is one that can make you the eye of the party. The revealing waist adding more spice to the gown.
9. Long Sleeve With Pleated Cold Shoulder
This can either be used as a gown or skirt and blouse, depending on how comfortable you feel it will be for you. This style is a must-try for all.
10. Cold Shoulder With Puffy Sleeve
This padded burst with a cold shoulder gives a volume on its own. It looks beautiful and breathtaking
11. Skin Net With Lace Design
This outfit looks bold and yummy. This is perfect not only for Owanbe, it can be rocked to church as this goes well for all occasions.
12. Ankara Top With Pant Patches
It's the Ankara top and Ankara patches on the pant trouser for me. You can't go wrong with this outfit, this is indeed eye-catching.
13. Sleeveless Skin Net Long Gown
Step into the party, and all eyes will be on you with this A shape gown. The two different sleeve styles adding a more catchy look to the gown. It all about being creative.
14. Ankara Jumpsuit With Elastic Sleeve
The jumpsuit is a goal, you don't need to look all serious always. Something simple and classy will make you feel comfortable all day on the occasion.
15. Short Flay Gown
Let gown it to the occasion, the waist being tightened, giving the body shape a stunning look. We can always be free even on every occasion.
16. Sleeveless Gown With Lace Design
The weekends can be fun and exciting especially when we have amazing events to attend. This sleeveless looks lovely.
17. Cross Neck Gown With Slit
It's all about creativity, don't go all boring with your Owanbe outfit.
18 A-Shape Off Shoulder Gown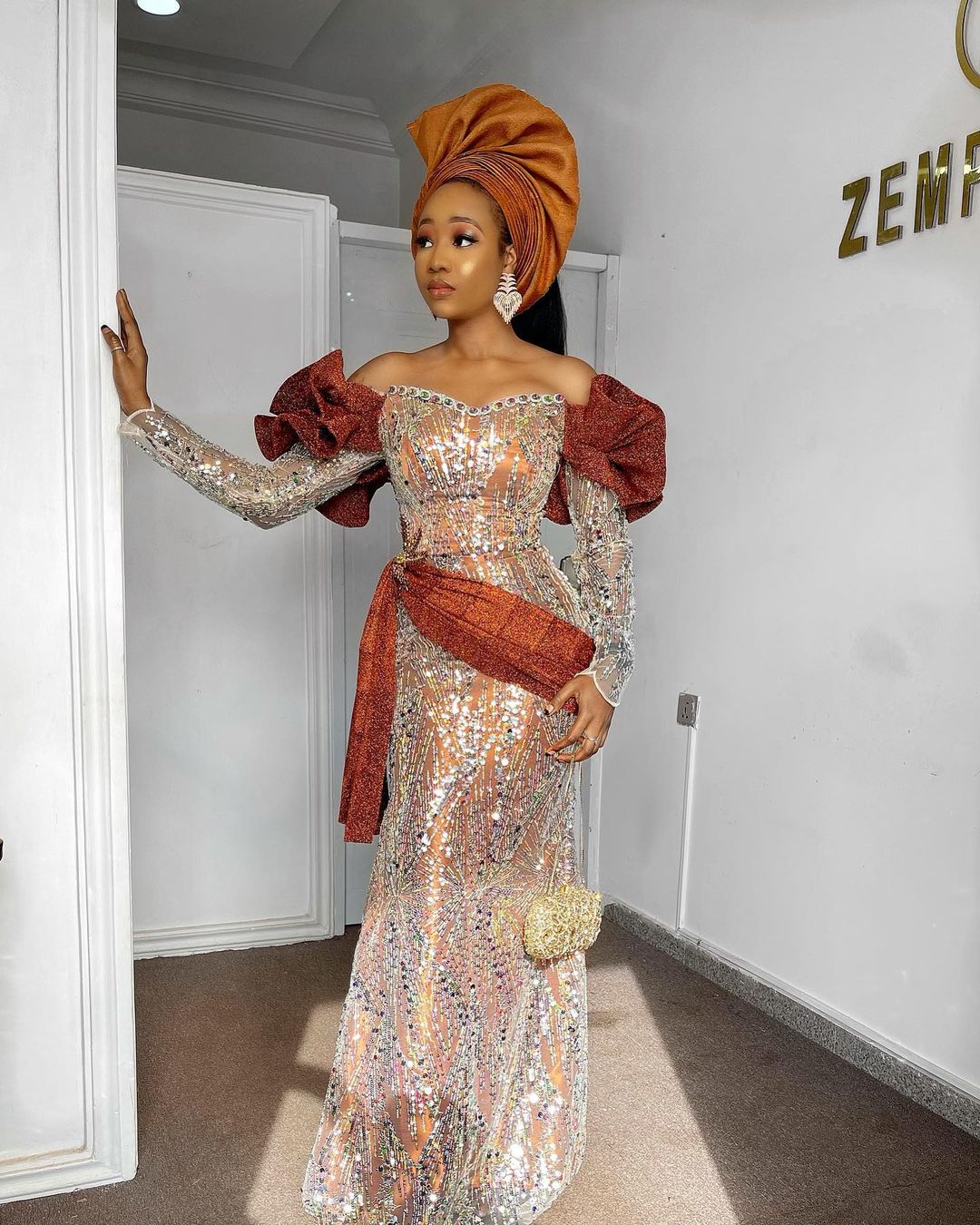 The sequence on this dress gives the dress and style a more pronounced look. There's always something about an off-shoulder dress, it pops out some of those glowing skin of yours.
19. V-Neck Gown With Bob Sleeve
Do you like your Ankara giving statement on it's own? Then you should try this gorgeous gown.
20. Straight Gown With Skin Net
Skin net design is always giving a classy look. This style is amazing.
21. Off Shoulder Gown With Slit
Slit dresses pop out some of those amazing skin, you want to do some skin showoff? Then opt for this style.
22. Sleeveless Gown With Slit
These is colorful and effortlessly beautiful.
23. Straight Gown With Creative Sleeve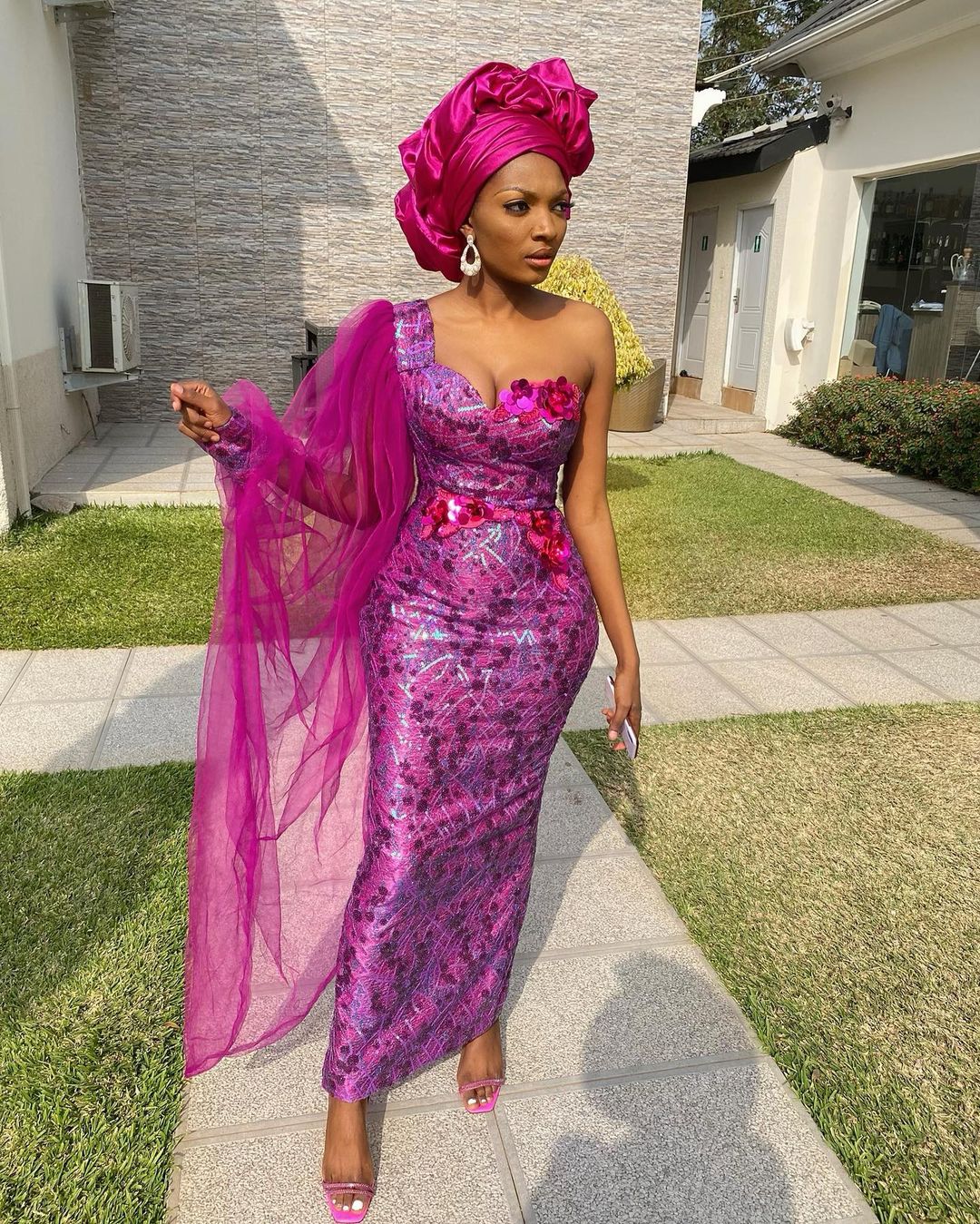 These skin net one hand sleeve looks creative, the combination with the cloth looks perfect.
24. Long Gown With Umbrella Sleeve
Material with Ankara stitches looks great. It's the umbrella sleeve for me though.
25. Long Gown With Lace Design
Step out of the house with so much courage, knowing you are looking stunning on your dress. This gown looks beautiful.
In Conclusion
We hope you did found a favorite style that will keep you glowing and looking all beautiful for that next Owanbe because every Owambe means a new style so you can as well go for all the style at a different interval, styles can only get better each day and some of these styles above would definitely be in trend for a long time. Step into that Owanbe and rock it with your favorite style as though you are the celebrant.
Read More On Our Owanbe Styles