How is your taste in fashion? There is not a specific rule on what your taste in styles has to entail, but you do have to stay on top of your fashion game. Your taste in fashion also determines what styles you are going to love more.
Celebrities are recreating styles effortlessly, and they can inspire your go-to style, which is not as complicated as it sounds.
There is no rule in choosing a favorite type of style, but there is no reason not to go out of your usual scale and replicate something top-notch. This is also why we bring you celebsthatrock, so you can get your fashion groove on from these celebrities.
Fashion can be quite enjoyable. Knowing you can wear what you like and have fun while at it has some interesting sound to it. So, take a scroll to get inspiration for your next dinner, events, party, or casual occasion outfit.
1. Christiana Kayode- Looking Classy In A Slip Dress
Dress: @_houseoftk
Waist: @berbiebeauty
Accessories & Bag: @portableaccessoriess
Hair: @hair_byjennysglow
Skin: @beautifulbody.Ng
Berbiedoll green slip dress should be everyone's go-to for dinner dates, cocktails, and even weddings. This dress did mark a new trend when it comes to dresses. The fringe line design adds even more glam to it.
2. Zynnell Zuh- Keeping It Sleek And Formal
Hair: @senakhaircollections
Fashionable and stunning is the word that comes to mind looking at this outfit. Zynnell Zuh is that exquisite babe with impeccable taste in styles. She is described as the creative fashion diva, and we do agree with that.
3. Lily Afe- White, Fancy And Sleek
White is a fashionable color you can't ignore. It is an essential color to have in your wardrobe as well. If you ever wonder how to go all white and look classy then you have this perfect combo from Lily Afe to inspire you.
4. Toke Makinwa- Combining Right Pose With Stunning Outfit
We must say the right attitude and pose can also determine how your look turns out. This is quite an exciting look and works for basically all elaborate events. Toke Makinwa is that fashion diva you want on your list of best dressed.
5. Mihlali Ndamase- Looking Chic And Stunning
Dress: @tashfashdesigns
Bag: @racine_fashion
Nothing says you can't look adorable and ready to party in a black gown. Mihlalii has just the most fascinating black gown we can find last week and the whole look itself should have you looking at it again and again.
6. Ariyike Dimple- Elevated Date Night Look
Make up: @ceeyonceemua
Ariyiike Hair: @tinusplace
Hairstylist: @gracefound_hairsalon
Ariyike has another slip dress that can completely change your mind on slip dresses. The design is not the only thing you are sure loving right, the heel, and neutral makeup can't be missed either.
7. Kie Kie- Going For Fascinating And Cool
If you are familiar with kie kie and her styles then here is another one that shows that her taste in styles is nothing but top-notch.
8. Chloe Bailey-Rocking Black Effortlessly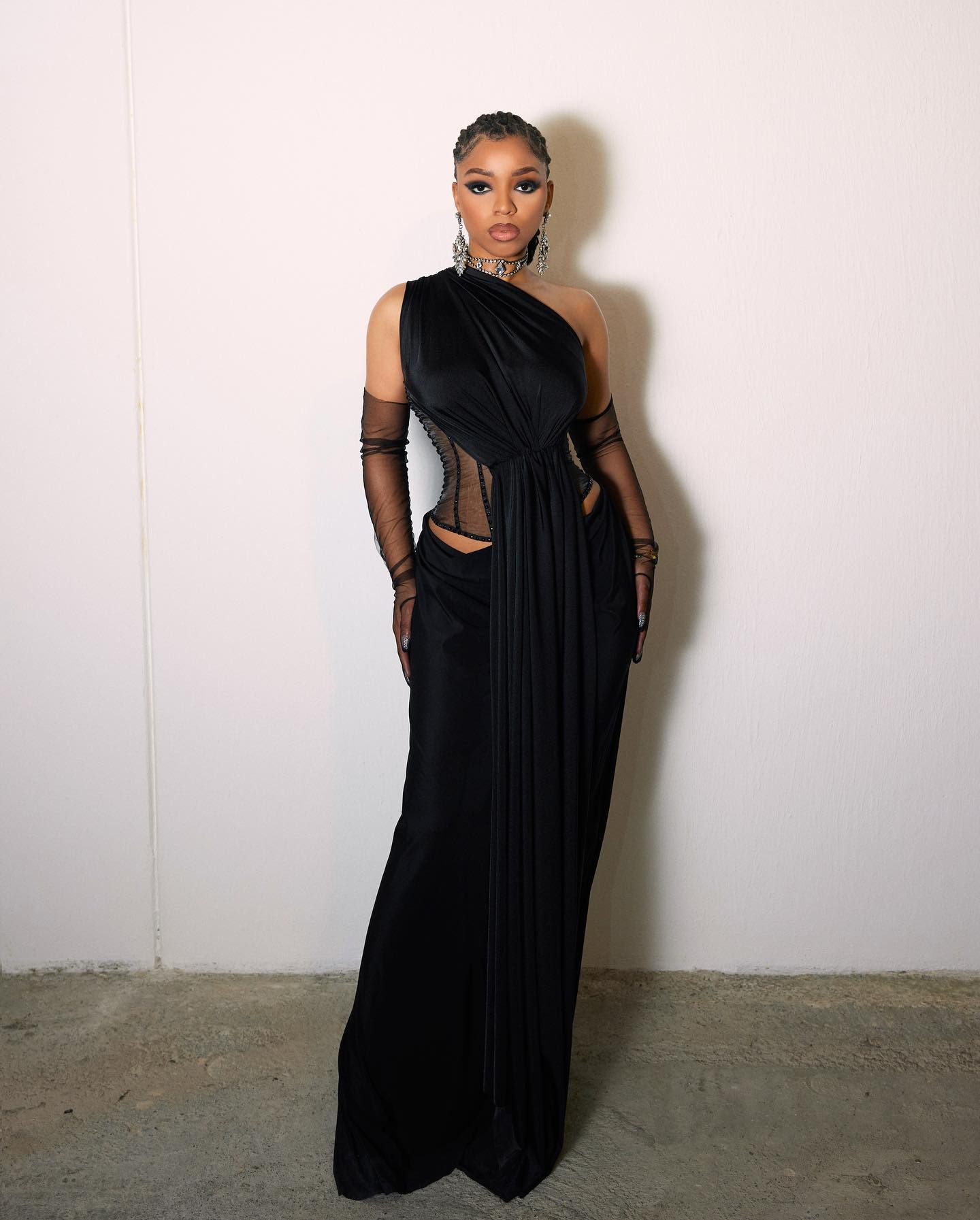 Chloe Bailey is one to keep it bold and exciting. This style is going to be on the list of essentials and seasonal trends as well.
9. Hamisa Mobetto- Keeping Street Styles Lit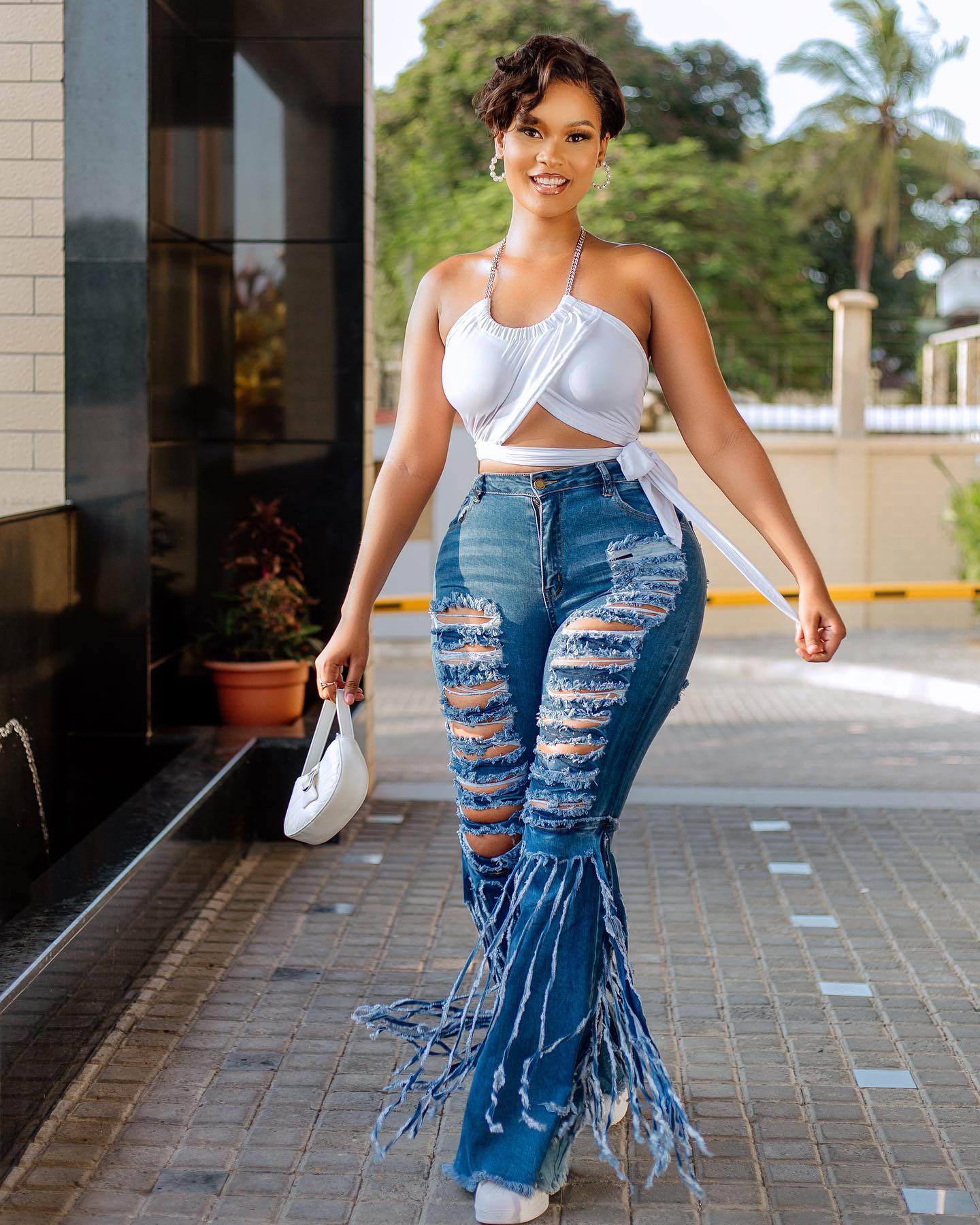 Outfit: @wa_ukweli_fashion
Hamisa Mobetto is another celebrity who should be on your A-list fashion no matter the occasion. She keeps it bold and exquisite on all occasions.
10. Nina Ivy- Going All In With The Diva Look
Nina Ivy has another party outfit idea you don't want to pass up. This is another outfit that will always be in trend.
11. Gabriel Union – Gorgeous And Reserved
If you are on the lookout for reserved outfits that changes the tone for casual then here is one you should consider.
12. Mimi Yina- The Weekend Delight Outfit
There is Saturday owanbe and there is Sunday church. So to stand out, you do need something fancy like this to inspire you.
13. Rita Dominic – Keeping It Comfortable And Cute
Rita Dominic flare dress is another reserved and comfortable style you should add to your list.
14. Bukola Adeeyo- Rocking Notable Event Outfit
Blue sure works for any outfit and the tub style makes this look even more fascinating and gorgeous.
15. Maria Chike- Checking It Sexy And Glitter Box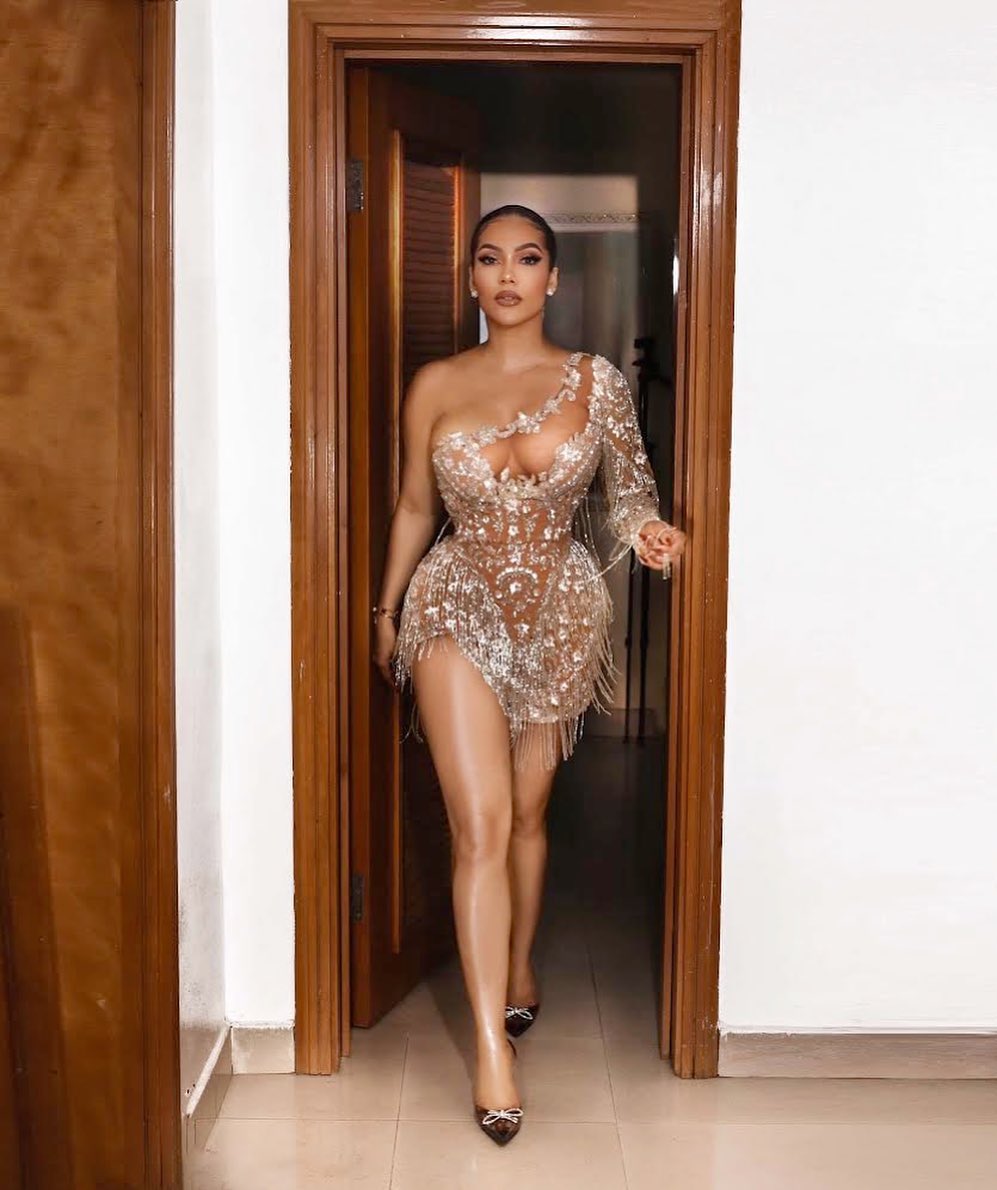 Maria is another celebrity you want to be on the lookout for when it comes to stylish top-notch outfits. This Haute fringe gown style is one we look forward to making notable trends in the coming weeks and months.
In Conclusion
Looking out for new trends doesn't mean the old ones can't be revamped.
It's quite obvious celebrities do revamp new outfits and make them look even more gorgeous. We agree that there are tips and tricks needed to stay on your game in the fashion world. However, nothing stops you from creating your unique seasonal style.
Read more on celebsthatrock: