We all love big bold fashionable styles but when it comes to classy styles, they tend to stand out.  What better way to get inspired than have a look at what some of your favourite celebrities are rocking. When it comes to fashion, celebrities and fashion influencers leaves no stone unturned. They are constantly using their style to make a statement on Instagram and they have also taken the time to prove that a global pandemic doesn't mean an end to doing the things we love such as fashion.
Nothing makes a statement like an exotic outfit that can be worn to practically any fancy event, it's all about the right pairing.
As time continues to move forward, the list of style icons continue to grow however no matter how long years go by, some styles will continue to be recreated to look more fascinating and few celebrities and fashion influencers comes to mind when it comes to iconic styles.
Every style has a unique reason for standing out, to show you what this means, we have compiled 17 looks from celebrities and fashion influencers that captures the epitome of classic styles.
1. Julitha Kabete Keeps It Sleek And Elegant
Julitha Kabete is definitely turning lot's of heads in this gorgeous Outfit. This is a perfect outfit for fancy events and we can't help but notice the bold splits and the dashing cross top. This style is indeed an epitome of classic and sexy.
2. Cynthis Nwadiora Sexy Outfit Leaves No Stone Unturned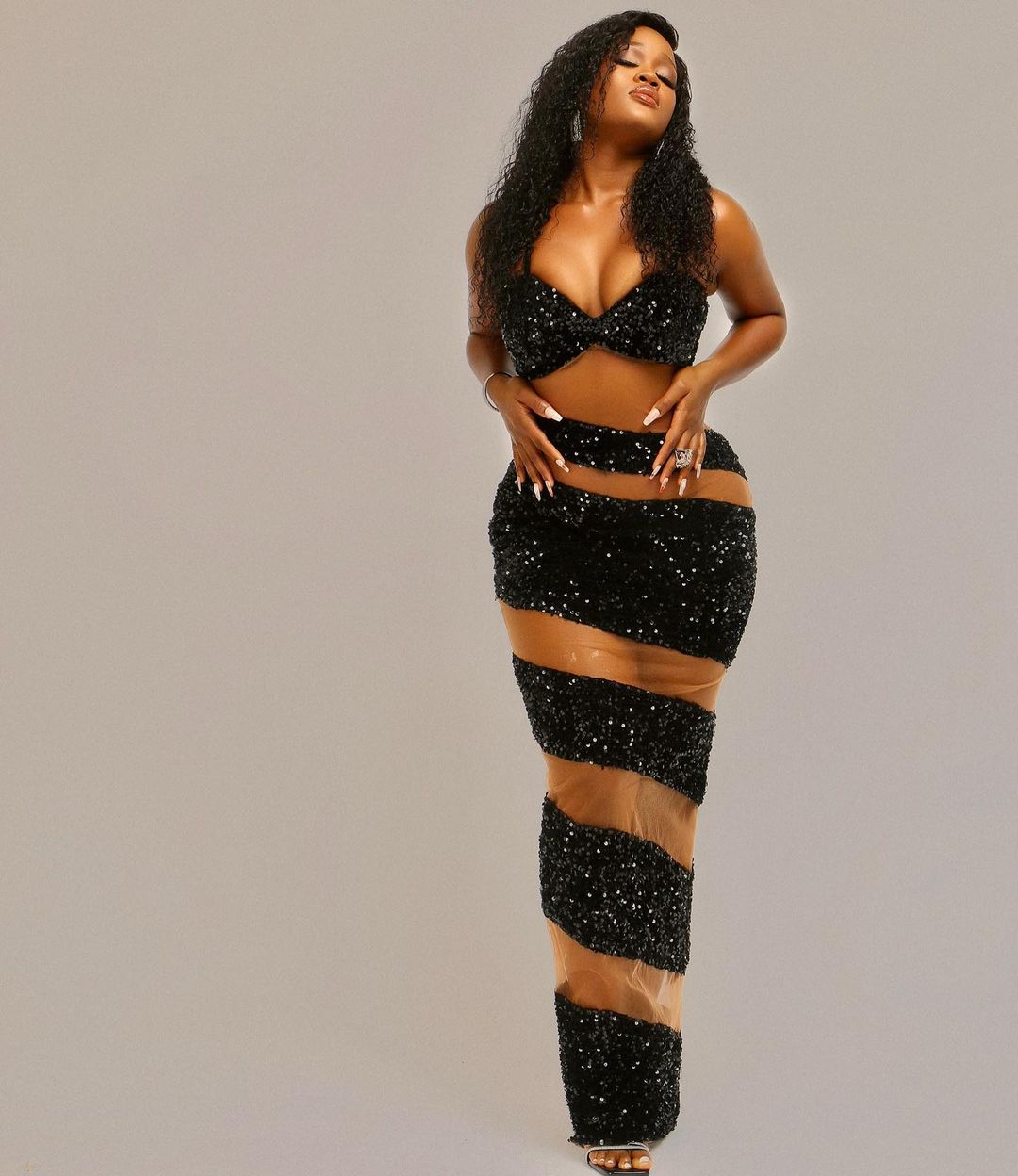 Cynthia Nwadiora leaves no stone unturned as always. She does really look gorgeous in this outfit and this is something we couldn't help but have on the list of celebsthatrock for this week. Your designer should really have fun recreating this for you.
3. Benedicta Gafah Micro Dress
Planning to keep it fun and sassy? Benedicta Gafah is that gorgeous celebrity we look forward to her styles everyday and she is not one to disappoint.
4. Toke Makinwa Stylish Pose And Outfit Is Sure To Turn Heads
Toke Makinwa is another fashion diva with impeccable taste in styles. She obviously needs no introduction and if you want more of her sassy styles, you should ensure to follow her on Instagram.
5. Juliet Ibrahim Red Gown Is Just The Diva Outfit You Need
Juliet Ibrahim has decided to keep it simple but elegant. This is a style we can confidently referred to as timeless and we hope to see more of it in the coming years.
6. Blue Mbombo Stands Out With An Iconic Gown
Blue Mbombo is all about keeping it reserved this time and we must say, it is worth every effort that might have been put into it. This is one style that is going to get lot's of attention at any occasion.
7. Ini Edo Keeps It Simple And Sassy In A Black Dress
Want to keep it simple and exotic with a black gown? Here is the perfect style from the fashion diva Ini Edo and that's a look we won't forget in a hurry.
8. Marii Pazz Split Dress Sets A Trend
The list of fashion influencers with incredible taste in styles won't be complete without having Marii Pazz on it. This is a really gorgeous split dress.
9. Bonang Matheba Cobalt Blue Dress Gets Jaw-Dropping
An elegant cobalt dress can't go wrong at any occasion.
10. Pearl Thusi Displays All Sexiness In This Outfit
Pearl Thusi keeps it dramatic and we must admit, this might be our favourite for this week. This is not just a beautiful dress but that beautiful smile did go nicely with the look.
11. Thuli Phongolo Keeps The Fashion Game On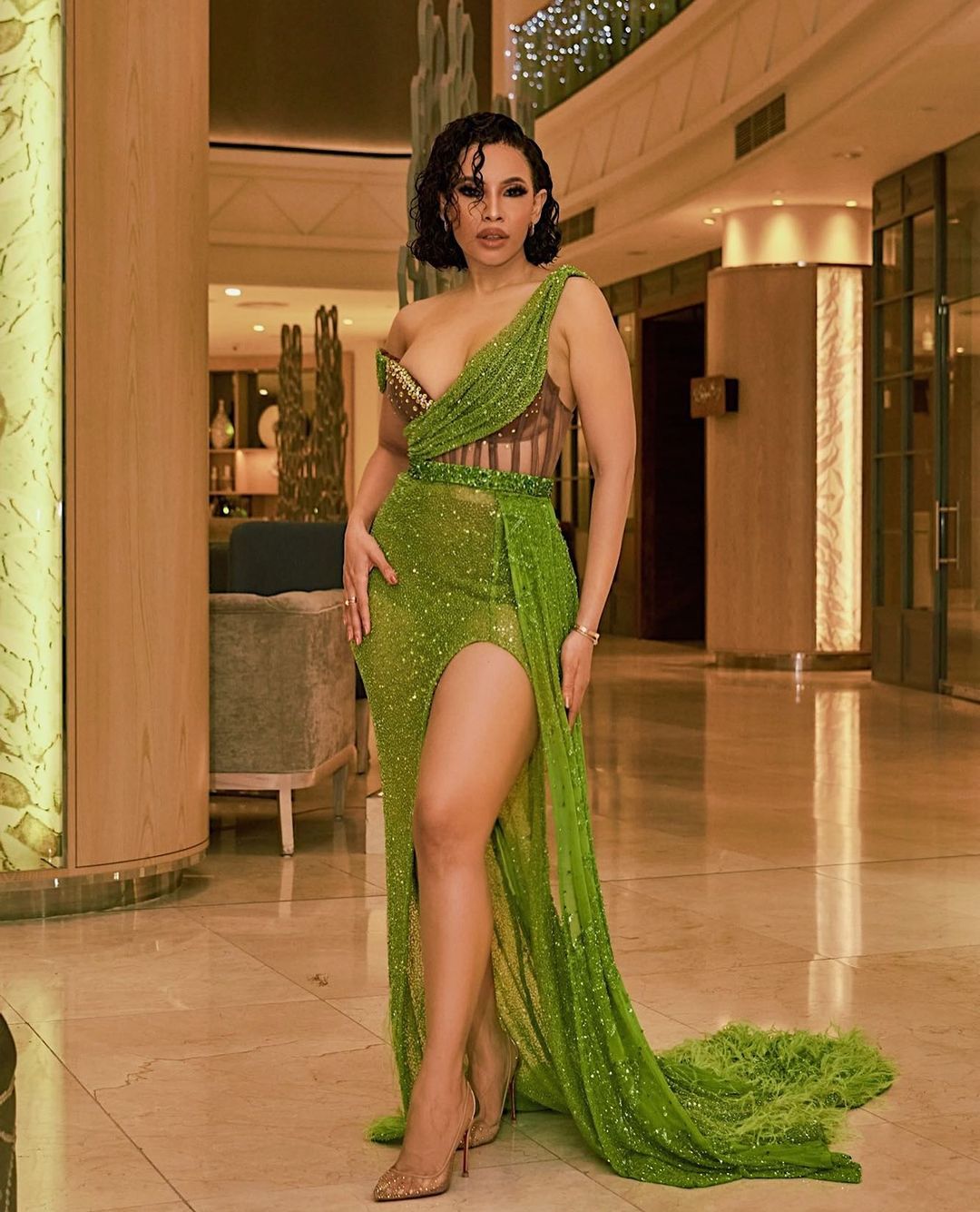 Here is the perfect red carpet dress you need to keep your fashion game on. Your fancy outings are never going to boring when you are dressed this hot.
12. Idia Aisien Keep It Glittering And Event Worthy
Idia Aisien is the perfect example of a trendy fashion celebrity. She always has the right styles to inspire you and here is a  simple elegant dress on days you need to keep it low and classy.
13. Nancy Isime Look Simply Beautiful
Nancy Isime is another celebrity that does justice to any outfit and now there is no exception this time either. This is a really beautiful dress and she definitely wears it well.
14. Kim Opara Exotic Gown Is The Perfect Cocktail Gown
Fashion is all about standing out and this is really obvious from Kim Opara's choice of outfit. We love the glamour and the confidence radiating from her and the outfit is sure going to set a trend.
15. Symply Tacha Iconic Look Makes A Fashion Statement
When looking for trendy and fashionable styles, Symply Tacha will definitely be on the list of celebrities to look out for. Her taste in styles are without question interesting and above is a perfect example.
16. Sharon Ooja Does Justice To Yellow
Sharon Ooja taste in styles without question is worth taking more than a peek at. She has always found a way to make boring colours pop and even bright colours tend to look more fascinating on her.
17. Erica Nlewedim Stuns In Micro Gown
The list of celebrities and fashion influencers that captures the epitome of styles won't be complete without having Erica Nwelledim on it. Above is a  simple micro gown you are sure going to love to recreate, not only is it bold and sexy but quite simple and comfortable as well.
---
What is your definition of classic style? You can never go wrong with a simple classic look especially a gown. A dress has been part of fashion for centuries and mostly favoured for fancy occasions like red carpets or cocktails. All celebrities have their won distinctive enviable style that sets them apart which is why the definition of classic style might differ.
Every woman has a fashion formula that makes her feel comfortable, classy and confidant. Which of Exotic gown do you consider timeless and classy? Leave us a comment in the box below.
Read more of celebsthatrock and fashion tips: