31. Strapless Short Gown
Image: @ankara_modern_women // InstagramThis is what I call a show-up and show-off kind of look, this is a gorgeous detailed well-tailored short gown that drags attention anywhere it is been worn too. If you are the type that likes to show up and show off then this piece right here is your go-to gown.
32. Long Laced Up Ribbon Sleeve Ankara Gown
This is an exclusive well-tailored laced up Ankara gown, some times even these styles speak for themselves.
33. One-Handed Plitted Flare Gown
This is another classy and elegant Ankara style very unique and trendy also.
34. Shoulder cut Bell Sleeve Penciled Gown
This is super classy super bold and beautiful, nothing too extra just enough sauce for wedding occasions.
35. Classic Long Ankara Kimono Jacket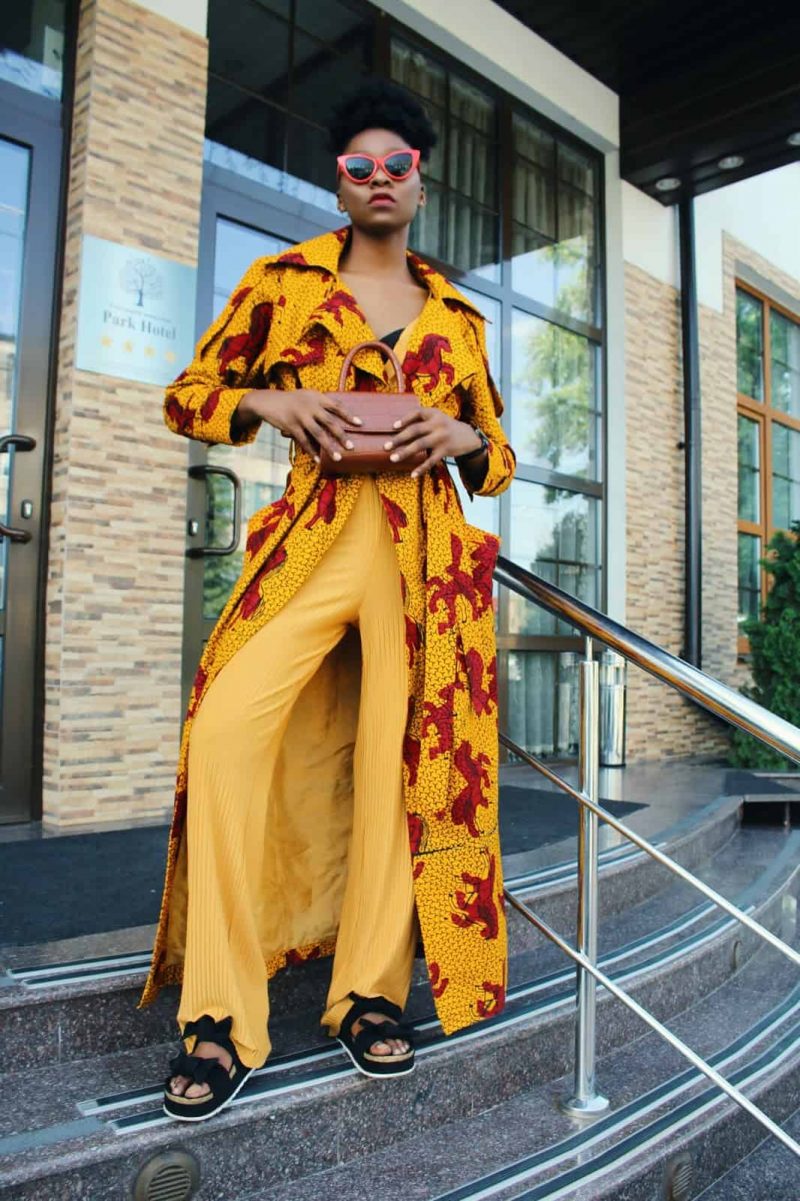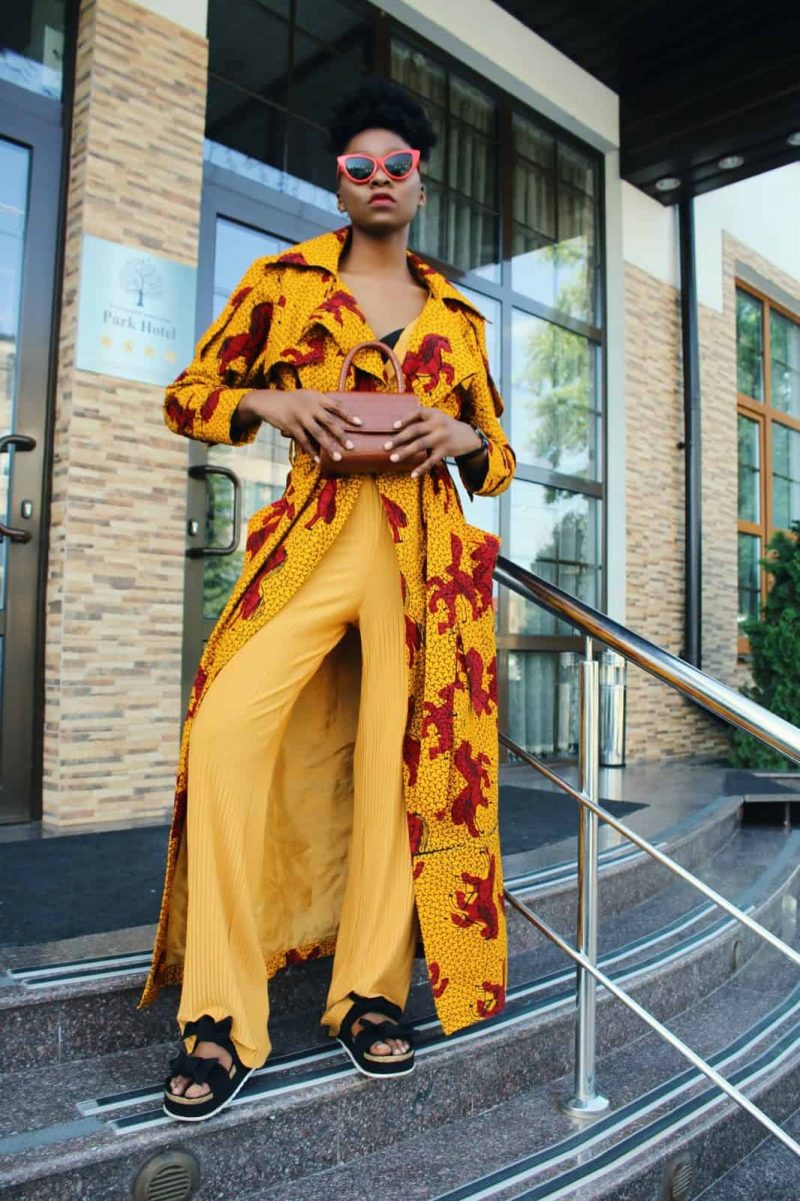 It sure is very classy even the combination of the outfit is effortlessly beautiful.
36. Simple Netsleeve Penciled Gown
Simple but chic u can always spice up with your gele or not whatever works better for you.
37. Short-Sleeve Statement Ankara Gown
Anyone who knows mercy Aigbe will know that she is a nice Fashionista and she never settles for less when it comes to looking nice.
38. Offshoulder Ankara Ball Gown
These days Ankara is more than just clothes we wear to weddings this beautiful ball gown just made it known to us that it could be more. This obviously is a prom dress made with Ankara what a beauty it is.
39. Offshoulder Puffsleeve Mini Penciled Gown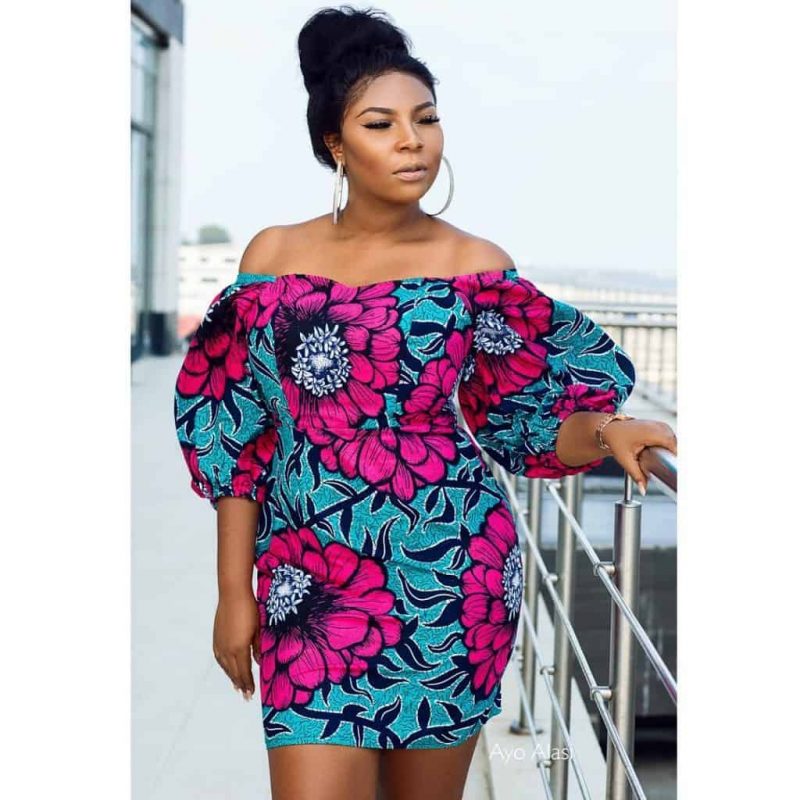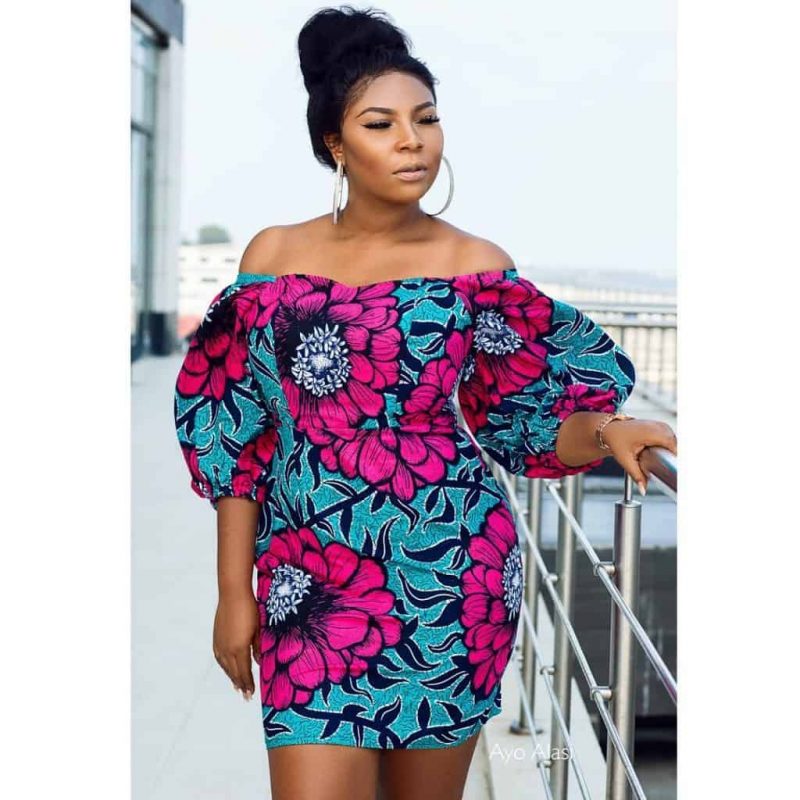 Up your slayage game with this classy shade of awesomeness, you can always spice it up with a headgear it all depends on how it works for you.
40. Spaghetti Strap Plitted Edges Ankara Gown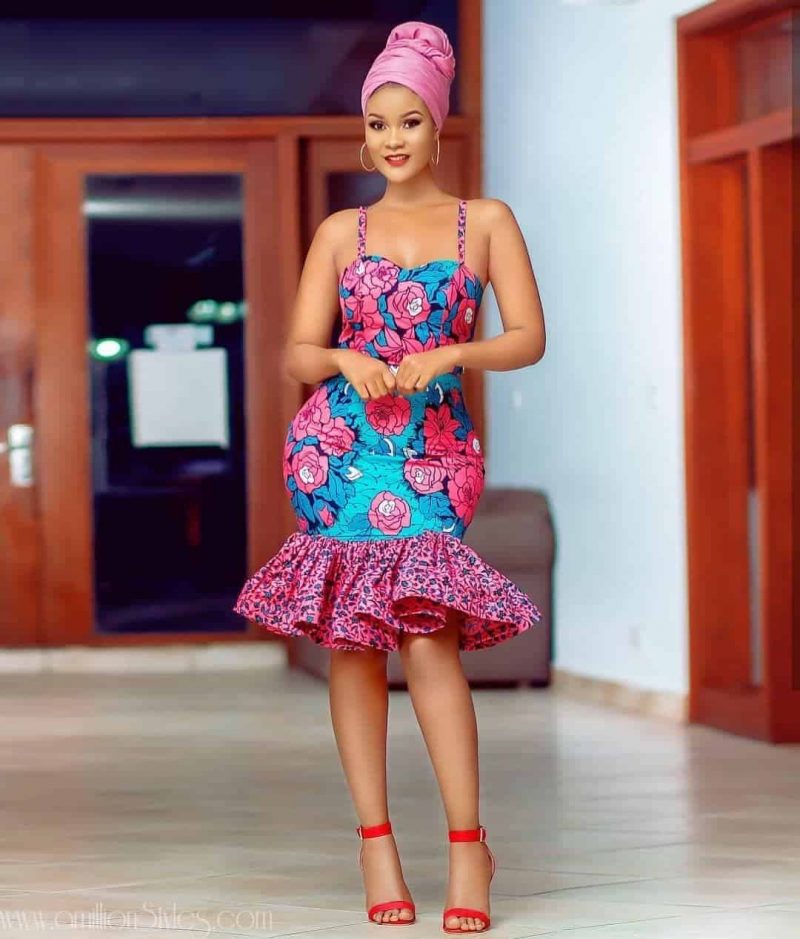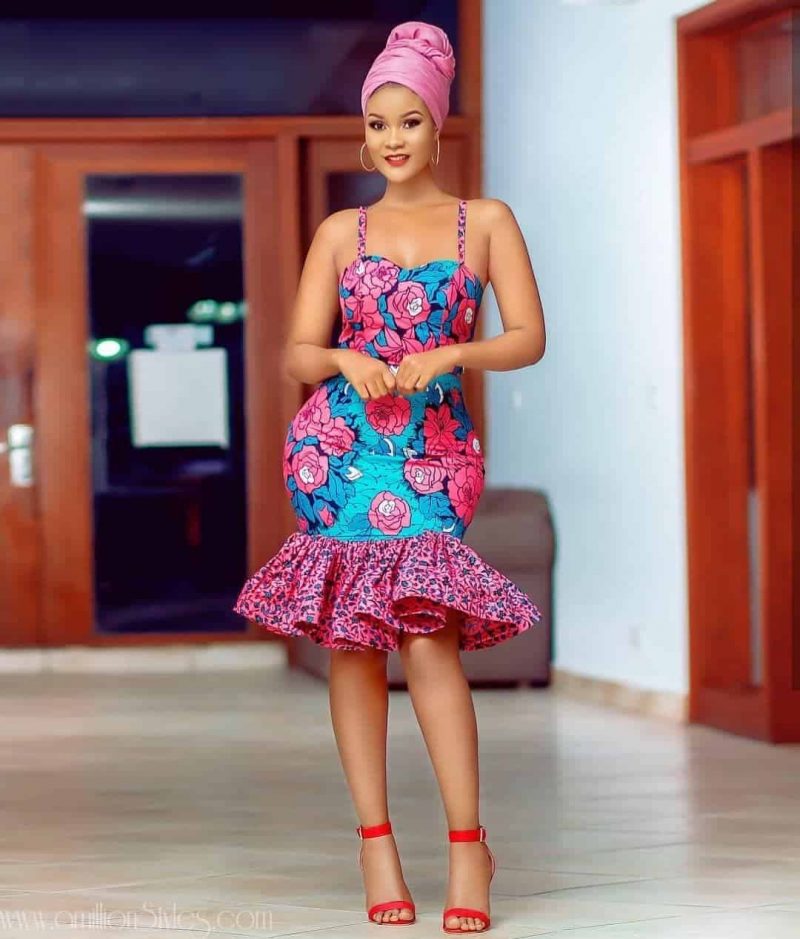 This is in fact too beautiful no doubt but u can switch up this look by wearing a kimono jacket and a nice pair of sneakers to go from classy to chic.
41. Plain Long Ankara Skirt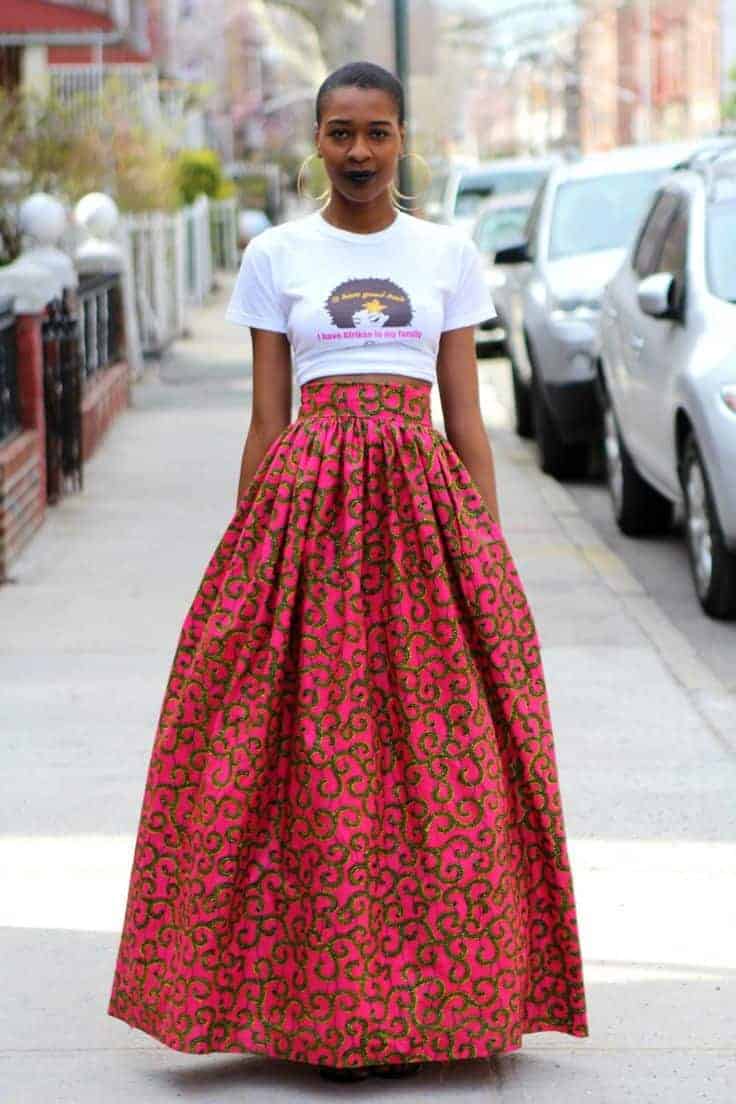 This long Ankara skirt is plain no doubt but you can always sauce it up by a shorter crop top on it or a shirt to give you that Friday look to your workplace.
42. Tiny Strap Ruffled Up Ankara Gown
this is a beautiful classy and elegant look and it is a must-have for every boss lady.
43. Offshoulder A shape Flare Gown
YKM media
This outfit is simple, comfortable very free and convenient but still very classy, this is a must-have for every lady, we call always switch up with a nice pair of sneakers to get that bossy chic look.
44. Flare Sleeve Top With Six Pieces Skirt
This a beautifully tailored skirt and blouse that speaks nothing less than class.
45. Bishopneck Mini Bell sleeve Gown
This is a classy way to show up at any event, the combination of Ankara and plain pattern really brought out the style but the colour combination also matters a lot too.
46. Long Slitted Skirt with Long Sleeve Crop Top
This is a very convenient and comfortable style,  the slit in front of the skirt is not too high and not so low just enough to bring out the beauty of the leg, the length of the top to is very important the essence of it all is shed off some beautiful skin.
47. Bogus Sleeve slit Penciled Gown
If we take a good look at this gown we would see that the sleeve is completely different from the rest of the gown that is where the beauty of the style is also the detailed cut in the boobs area that is just nothing less than classy.
48. Ruffled Sleeve Vneck Short Gown
The length of this gown is just perfect, then we have the sleeve with black ruffles making it not so plain anymore it now depends on how you want to style yours, but this particular look is just so beautiful.
49. Short-Sleeve Flare Gown
That smile on her face is the one you get when your confidence level is topnotch because of what you are wearing and that is exactly how it is supposed to be, the mixture of the material in between is just to spice the simple flare gown up and make it look even more elegant.
50. Mini Plitted Edges Flare Sleeve Gown
Simplicity and Elegance that is exactly what this mini beautiful shade of sweetness is all about.