Every naturalist wants a healthy hair and this comes with taking proper care of your hair, natural hair is more prone to dryness hence you have to ensure you are constantly treating it as this would prevent it from damages, natural hair type tends to vary but what each type has in common is how you care for it, hair loss on natural hair is preventable but it is vital to take action to make it so.
For some women, enviable long hair just happens while some had to go the extra measures to keep it healthy and taking some of your day to day routine to achieve a long hair has to be made however when it comes to natural hair either long on short, there are pro tips to guide you from future damage and keep your hair healthy.
Promoting and retaining new growth in natural hair is one of the vital aspects of natural hair and we have just the right hair care tips you need in your life right now.
How do you hydrate your hair?
Hydrating natural hair regularly is very vital if you want to grow your natural hair, the more moisture a thick, coarse dry hair gets, the better.
To hydrate your hair naturally, one of the first steps to do that is a hot oil massage, heat 1 or 2 tablespoons of coconut or olive oil and comb it through your hair, cover with a plastic shower cap or bonnet and wait for 20 to 30 minutes to allow it penetrates into your hair scalp before rinsing it out. You should end the treatment with a shampoo and conditioner.
10 Natural Hair Care Tips For Your Hair
In order to have a successful natural hair journey, there are a couple of natural hair tips you should know, after dropping the chemicals completely, your hair needs more care and less manipulation from styling and products. Here are 10 natural hair care tips you need to keep your hair healthy.
1. Lock-In Moisture After Every Wash
Moisturize your natural hair as often as you can, you can easily seal in moisture in your hair with shea butter, castor oil, or avocado oil. Use a moisturizer that uses water as a 1st and 2nd ingredient. The use of moisturizing is to keep your hair from breaking as natural hair doesn't make enough oil to moisturize your hair and in some cases, your hair lets moisture escape and to restore moisture to the hair, do a deep moisturizing treatment once a week.
2. Trim Your Split Ends
Get your hair trimmed at least every 6 weeks to eliminate dry split ends, hair trimming should also be done to remove thining hair cuticles and to mitigate breakage. Trimming can slow down breakage or even stop it. Most stylist recommends trimming your hair every 3 to 4 months but if you do have split ends, to restore your hair health, try trimming every 6 weeks.
3. Your Maintenance products Should Be All Natural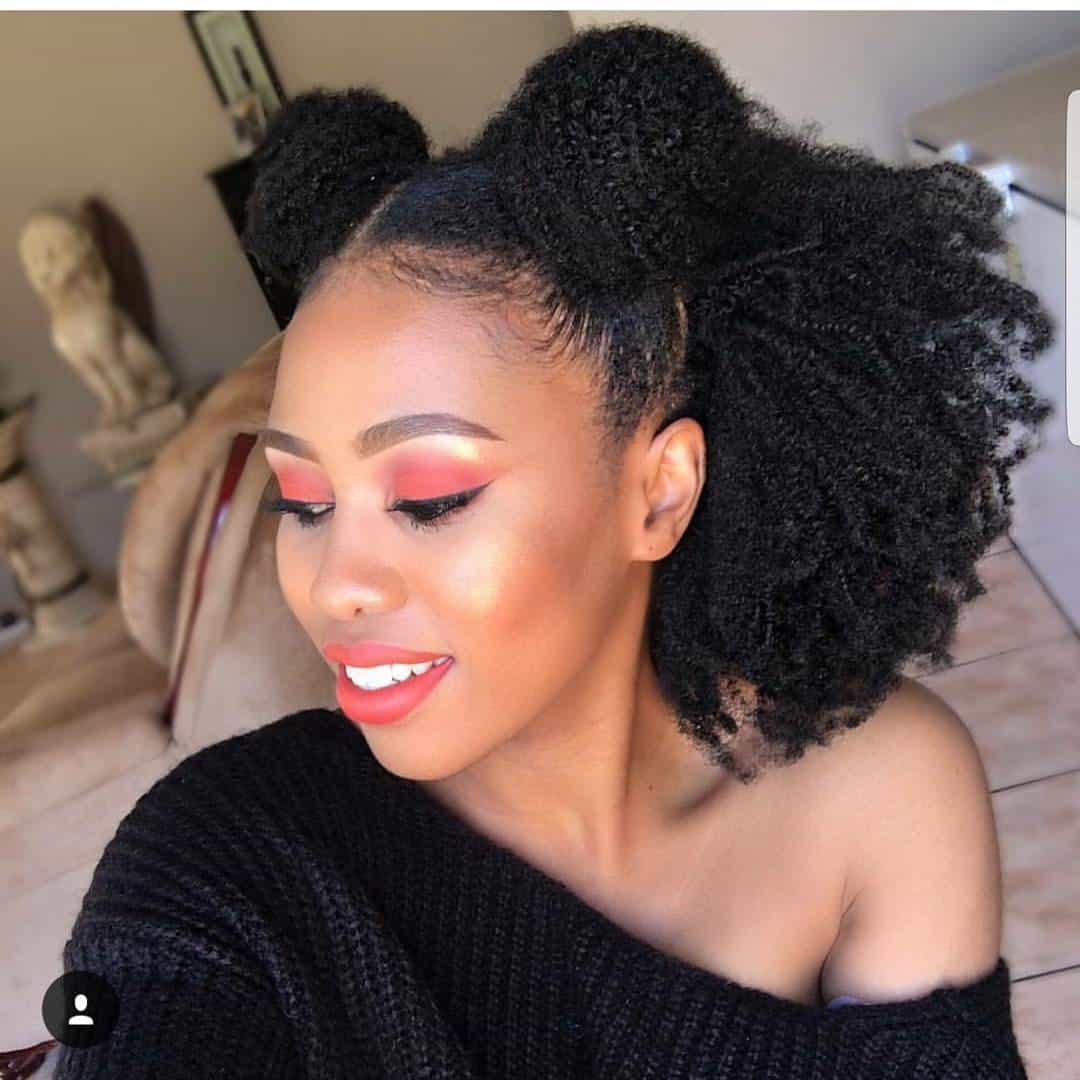 Keeping natural hair means sticking more to organic products to keep your hair healthy, the chemicals used in your hair don't just go down your hair but the purpose is to have some effects and enhance its health and this is why it is important to go for more organic hair products. Organic hair products are also better for the environment and won't pollute when they are used or disposed of.
4. Don't Wash Your Hair Too Frequently
Washing your hair too frequently can cause damaged hair and a dry, itchy scalp, while for some natural hair with oily hair and scalp, frequent washing might be the only way to balance the natural oil and infrequent washing on oily hair can make it look greasy and lifeless. Daily shampooing strips hair of its natural oils that are healthy to some degree but if you do have a scalp that is naturally oily or you work out daily, then it is best to have it washed twice a week
5. Over Conditioning Doesn't Help
Conditioner smooth and detangle your hair however the study has shown excess use of conditioner will only damage your hair follicles as an excess of everything is bad. Conditioning should also be washed from the hair completely as the leftover residue can damage to your natural hair. To condition your hair every day, you should most likely keep it hydrated too.
6. Good Diet
A good diet is one of the most essential ways you can prevent your hair from falling out, a rich source of omega-3 fatty acids and, protein is highly beneficial for hair growth and it prevents hair conditions like dandruff and scalp lice. Eating fruits with a high source of vitamin C helps in the production of collagen which strengthens the capillaries that supply the hair shafts.
7. Do Not Brush Wet Hair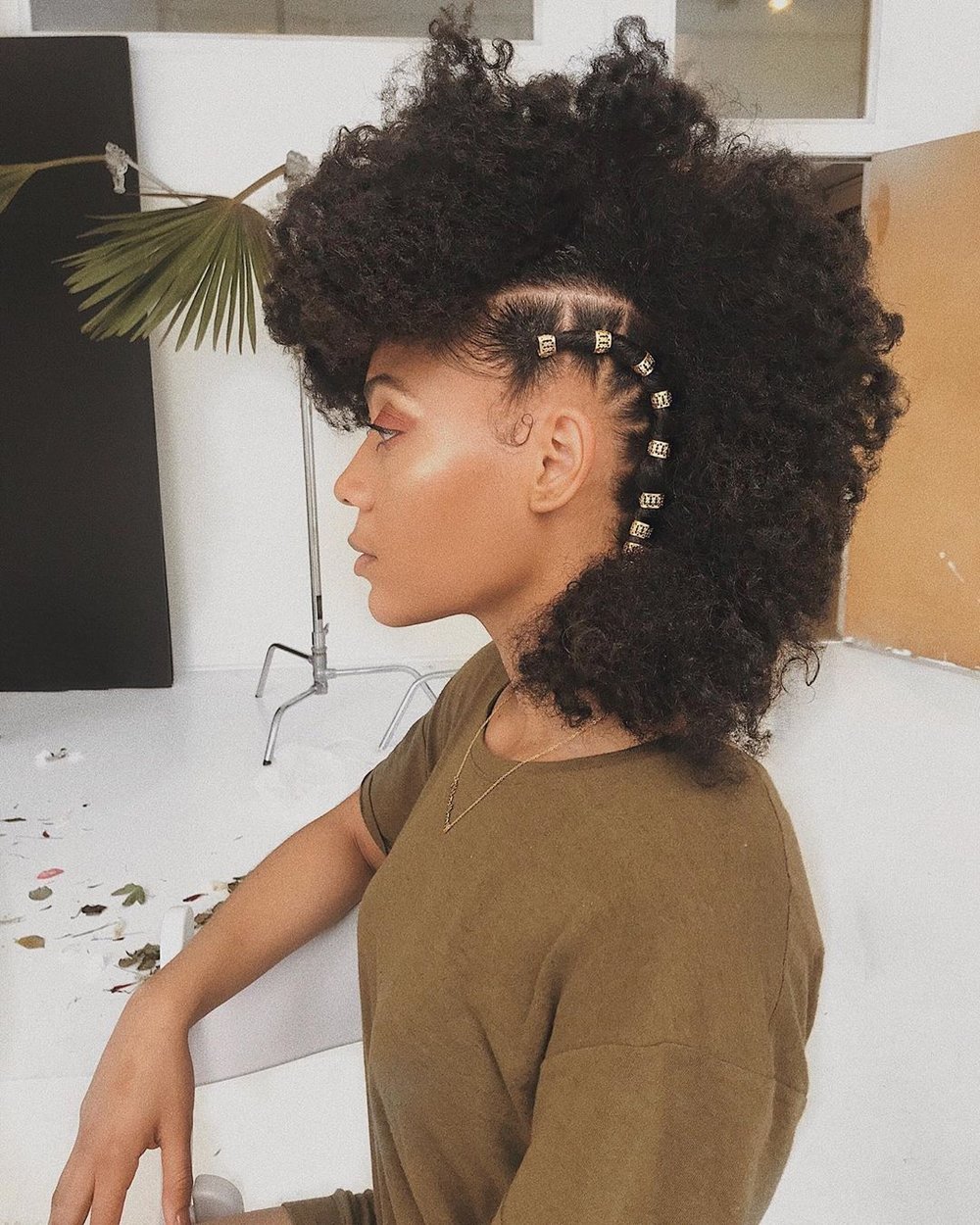 It's a common tip to brush your hair when wet but is this really healthy if you want to prevent hair loss? Hair that is wet and filled with moisture is actually more fragile than hair that is dry, if you do comb it while it is well, it can result in snapping. It is recommended by experts to brush your hair in a dry state, you can minimize breakage and this may mean allowing your hair to air dry after shower before combing through hair strands.
8. Keep Your Scalp Clean
Healthy hair starts at the scalp, your scalp is the foundation and oil of your hair hence you need to keep it clean and healthy all the time, treat your scalp with beneficial oils 3-4 times a week, this will keep your scalp and roots well moisturized and aid hair growths. You shouldn't wash your scalp too often with shampoo as it might only strip your scalp of sebum or rather use a sulfate-free, all-natural shampoo that won't strip or damage your hair.
9. Avoid Washing Your Hair With Hot Water
Rinsing your hair with hot water only results in taking away essential oils and moisture from your hair, this usually leaves the scalp dehydrated and cause your hair to become frizzed and static. It is recommended to use more of cold water when washing your hair, cold water seals the moisture in the hair which leaves the scalp hydrated. Try using lukewarm water to wash your hair and then rinse again with cold water
10. Protective Styles Are Key
Protective styling is one tip every naturalist should be aware of, it encourages hair growth ad also help keep the ends of your hair tucked away in order to discourage tugging, pulling and reduce manipulation of your scalp. Protective styles also help women with coily hair protect it during summer while keeping it tucked away. It is the key to growth and healthy hair, and ensure to keep your scalp clean while rocking a protective hairstyle.
---
If you are new to the natural hair world then it's best to start by finding your hair type, this would help you know what tips work for you and what doesn't, don't have the highest expectation if you are growing your hair out or transitioning. Curly hair has to be handled delicately and know that the more kinky your hair texture is, the more delicate and protective you will have to be with it however the 10 simple tips above will make your natural hair journey easier.
Read more on natural hair care tips and protective styling: