Looking for beautiful pictures of African braids hairstyles? You'll find the most beautiful versions of African braids online in this post.
The most versatile continent when it comes to how hair is styled is Africa with so many braid hairstyles to choose from, every braid comes with its own unique way of designing, the stylist also does come up with different styles every day and you can never get tired of these beautiful hairstyles.
Another interesting thing about African braid hairstyles is how you can add some extensions to it to give it a more interesting appeal, different colors, and different lengths. For example, take a look at what these 18 white girls on braids did to theirs.
Braided hairstyles also pave way for creativity, you can add your own styles to it and if you do have natural hair with long length and big wave then this is a bonus for you as it would make any braid you make come out more beautiful.
The research did show that Africans can be traced down to centuries ago, with years more styles are created to inspire you and every new style is found fascinating.
Below are 100 braids that are sure to inspire your choice of hairstyle for every season.
Interested In Natural Hair?
We have quite the collection of natural hair ideas and hacks you can apply to achieve your hair goals, here are a few:
African Braids Hairstyle Pictures
Fashion definitely won't be complete with these beautiful African braids hairstyle pictures to complete the look, we have gathered only the best braids that are in trend.
1. Fulani Braid With Colors And Beads
We did agree that African braids are not to be easily ignored as they are too gorgeous, above is one gorgeous braid you want to have added to your must-do braids for 2019 and 2020, this has always been in trend and will continue to be.
2. Pink Black Braid
Time to add some color and fun to your braid this coming holiday, something completely different from your usual boring braids.
3. Short Box Braid With Curls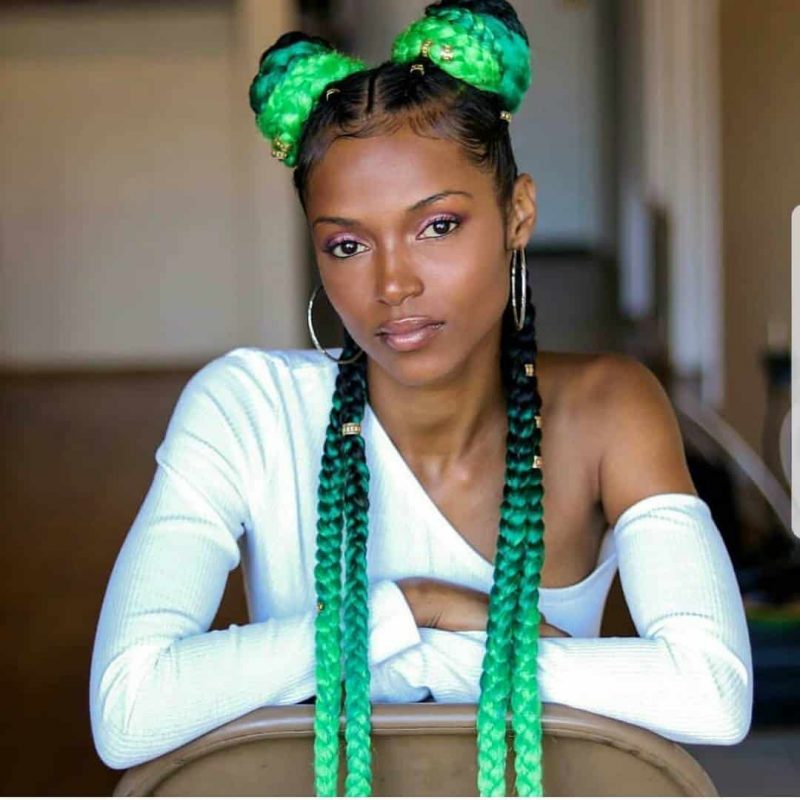 African braids are not all about being large and tiny, it can be simple and really colorful.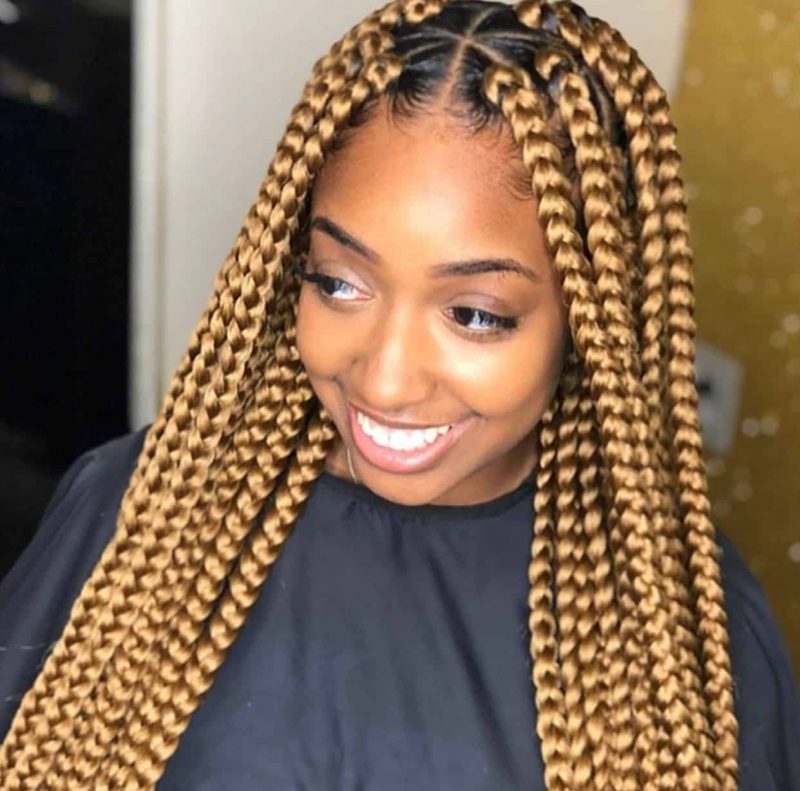 Patterned braid is definitely something you need to give a try, it's beautiful and worth every expense.
5. Medium Two-Step Braid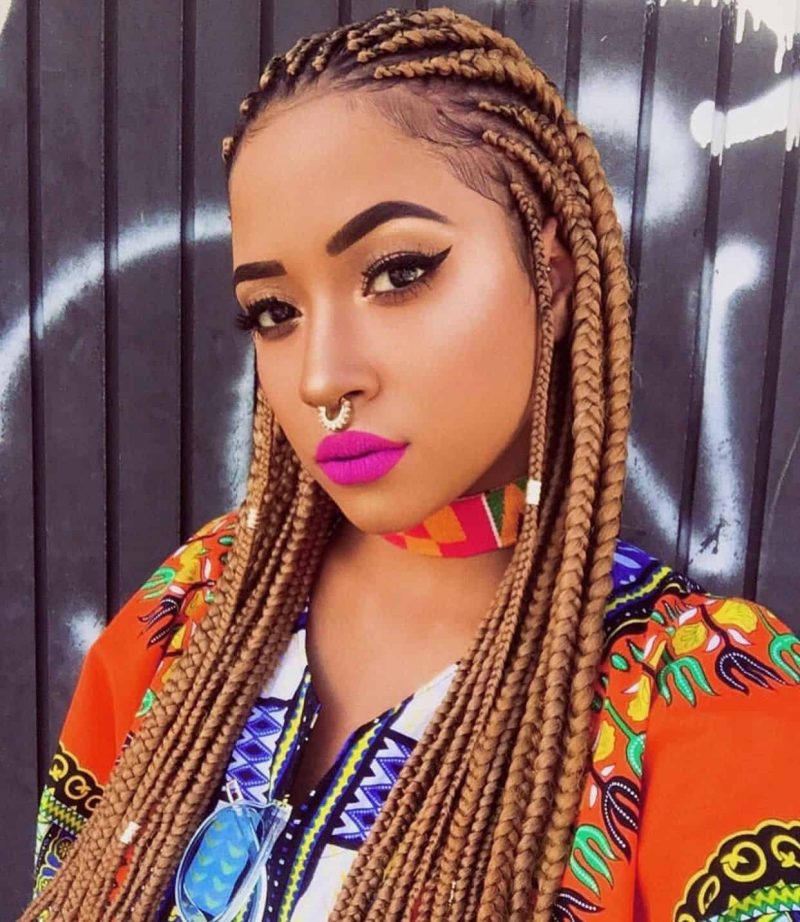 Just like every lady who loves braids so does every stylist loves to experiment and here is another fabulous braid with rose gold extension for you to try.
6. Showy Protective Bob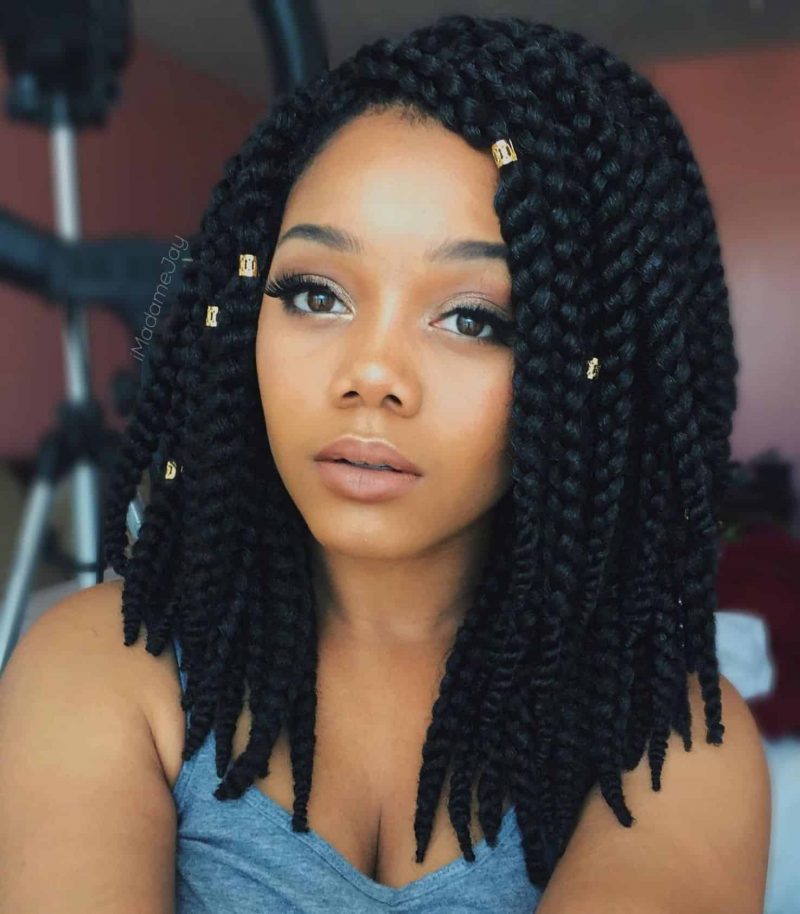 Box braid is another braided hairstyle that comes in various lengths and styling, here is another way you can make those box braids look jaw-dropping.
More ideas on the next page 😇😉