Natural hair journey can be fun only if you get your hair care routine right and deep conditioning is an important hair care routine for natural hair, the purpose of deep conditioning is to allow your hair shaft to absorb moisture and thereby promote hair growth.
Deep conditioning involves the application of a thick and restorative formula and using heat to encourage the penetration of this formula or leaving it for the longer effect of the formula, it is formulated to penetrate the hair shaft to heal dry, brittle hair.
Deep conditioning is vital if you want to reach your healthy hair goal and there are so many ways you can get this wrong and this could lead to further hair damages, hair that is conditioning regularly is less prone to frizz, breakage, and able to retain length.
What are the do's and don't of deep conditioning on natural hair? There are ways to deep conditioning your hair effectively and not damage it further, read on to discover how long to keep the deep condition in natural hair.
Why Deep Condition Your Natural Hair?
Natural hair can get dried hot from the use of heat tools, exposure to the sun and lack of moisture and deep conditioning is exactly what it needs, it is the fastest and efficient way to provide your hair maximum protection and defined curls.
Deep conditioning your natural hair prevents it from having split ends, it conditions your strands to repair any damages and provide a plethora of moisture
It restores shine to natural hair by smoothing the shaft of the hair
Proper deep conditioning means more moisture which results in a healthier natural hair
The properties contained in deep conditioner brings a protein balance to your hair and help you reach the healthiest hair possible.
How Long Do I Keep Deep Conditioner In My Natural Hair?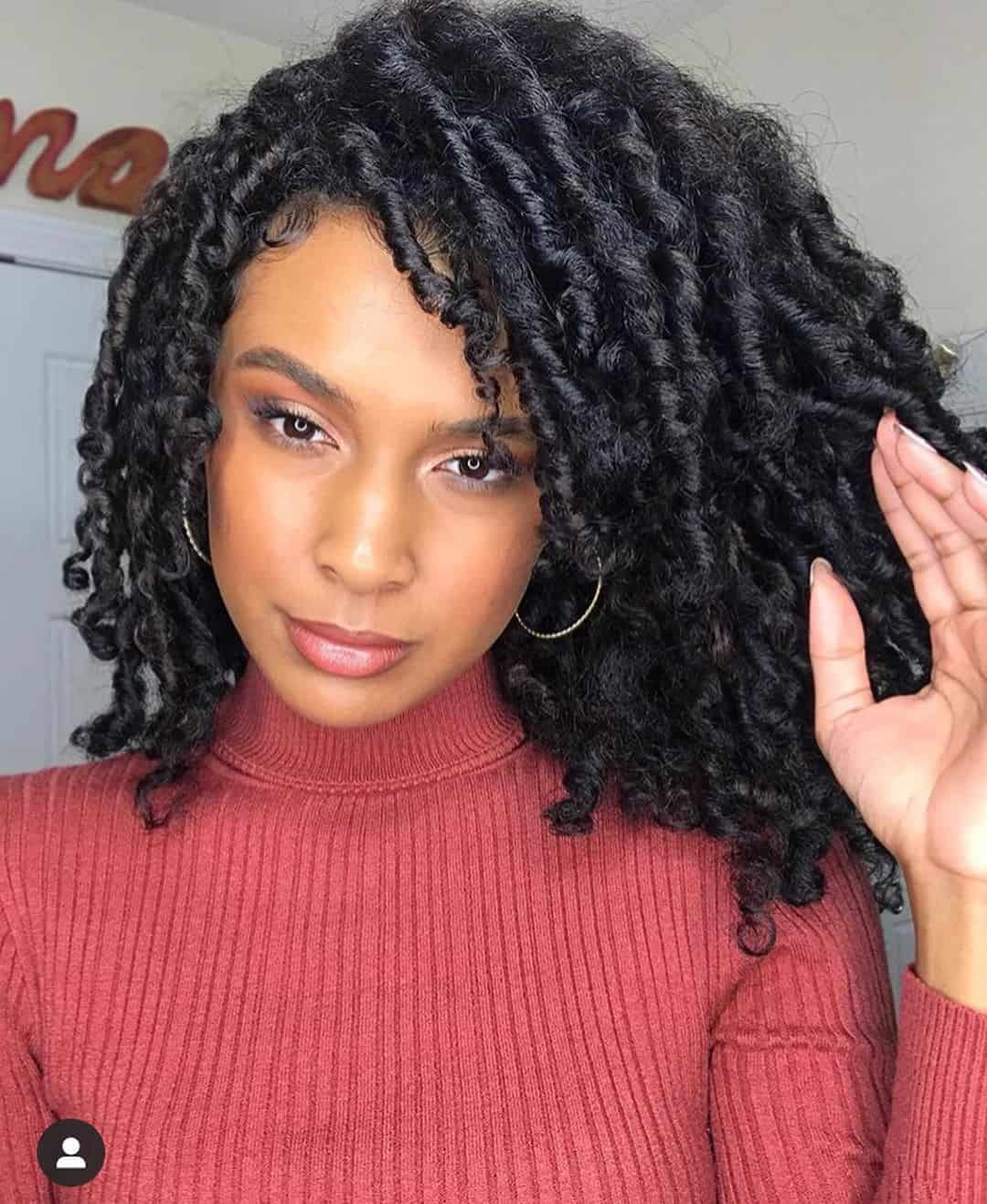 Most deep conditioners should be kept in your hair for 30 minutes which is the golden rule for most deep conditioners to be effective however to really pump it up, you can cover it with a shower cap or heat to help lock in moisture. The maximum time recommended for deep conditioning is about 30 minutes with the minimum being 20 minutes.
How often should I deep condition my natural hair?
You should ensure to deep condition after every wash to seal in moisture back after washing with shampoo however washing your hair more than twice a week might be too much or twice a week might be too often as too much conditioning in your natural hair can lead to over moisturized hair. It is recommended to deep condition your natural hair once every two weeks.
How To Deep Condition Natural Hair
Make sure you are deep conditioning your natural hair the right way, there are different ways to lock in moisture in natural hair, it is an essential part of a healthy hair care regimen yet many naturalists neglect it or can't do it the proper way. Using oil to deep condition natural hair is using hot oil treatment to stimulate your scalp, this is a simple effective method that adds softness and shine to your hair.
Use a deep conditioner that only use coconut oil, olive oil or avocado oil, these ingredients penetrate truly into the hair shafts and focus on your ends while applying this conditioner, applying deep conditioner to your ends restore oil, prevents breakage and split ends.
After applying deep conditioner, cover your hair with a plastic cap or a shower cap and add low heat with a blow dryer or wrap a warm damp towel around your hair, this opens up the cuticle and allows the conditioner to deeply penetrate your hair shaft.
In Conclusion
Conditioners are heavy which means you should not leave it overnight and certainly not for hours, your hair should also be wet before using a conditioner and it is best to have a conditioner that has either olive oil or coconut oil as it's the first ingredient. Deep conditioning is an important routine to adopt by naturalists as it seals in moisture and reduces the damages that may occur after washing your hair with shampoo.
Read more on deep conditioning for natural hair and hair care tips?